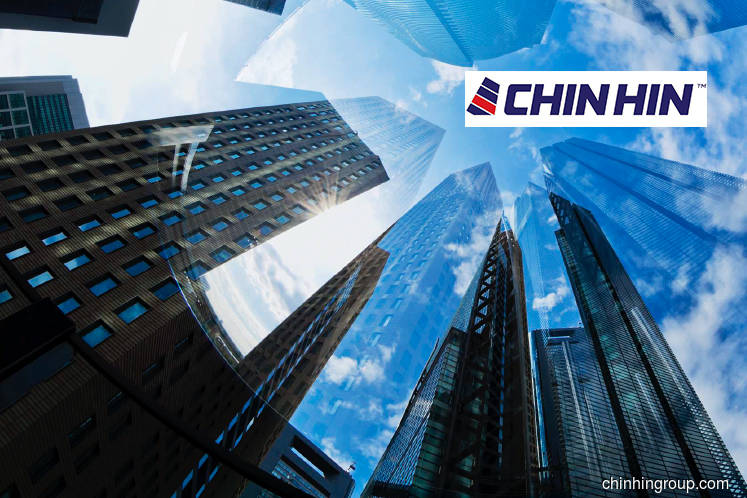 KUALA LUMPUR (Jan 14): Chin Hin Group Property Bhd (CHGP)'s non-independent and non-executive chairman Datuk Seri Chiau Beng Teik and his family have launched a mandatory general offer (MGO) for the rest of the shares they do not own in the company.
In a filing with the stock exchange, the group said Divine Inventions Sdn Bhd — which is subsidiary of PP Chin Hin Realty Sdn Bhd, a vehicle owned by Chiau, his wife Datin Seri Wong Mee Leng and their son and executive director Chiau Haw Choon — had acquired five million CHGP shares (representing a 1.69% stake in the company) in the open market at 30 sen a piece.
In addition, Beng Teik had acquired 13.36 million shares (4.51% stake) from Hextax Holdings Sdn Bhd and Ong Choo Meng at 30 sen per share.
Prior to yesterday's acquisitions, the Chiau family had a cumulative stake of 31.39% of CHPG's shares and 26.75% of CHGP's outstanding warrants.
As a result of yesterday's acquisition, the Chiau family now controls 37.59% of the group's shares, thus triggering the MGO.
The MGO entails an offer of 30 sen per share for the remaining shares that Chiau family does not currently own, and a 10 sen per share price for the warrants they do not hold.
The 30 sen offer price for CHGP's shares represents a 4.15% discount to the group's one-year volume-weighted average market price (VWAMP) of 31.3 sen.
Meanwhile, the 10 sen price for its warrants represents a 24.24% discount to CHGP's VWAMP of 13.2 sen per warrant.
The Chiau family intends to maintain CHGP's listing on Bursa Malaysia.
However, it bears that non-independent and non-executive director Datuk Goh Boon Koon and his vehicle, Teoh Hai Hin, Teoh Huan Shim and Mohd Salleh Hashim — who collective control 24.49% of CHGPs shares and 24.87% of the CHGP's warrants — have irrevocably decided to not undertake the offer.
"The offeror and ultimate offerors confirm that they have sufficient resources to satisfy full acceptance of the offer by every holder and that every accepting holder will be paid in full in cash," the bourse filing read.
Shares of CHGP closed unchanged at 30 sen yesterday, giving the group a market capitalisation of RM88.92 million. It saw 5.11 million shares traded.