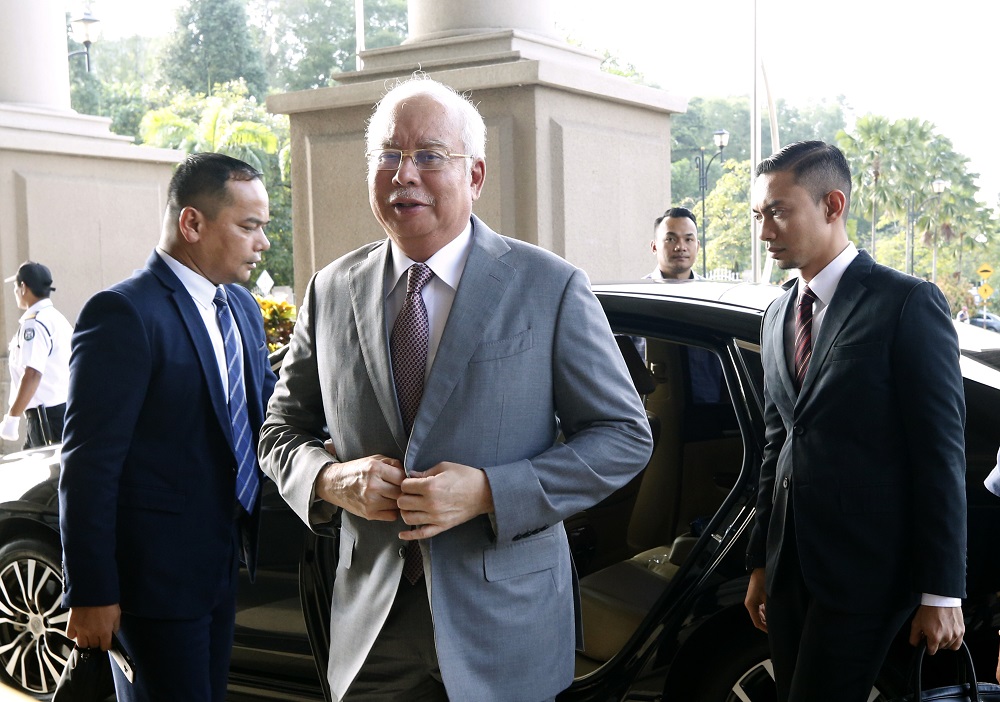 KUALA LUMPUR (Jan 23): Property tycoon Tan Sri Lim Soon Peng and Vital Spire Sdn Bhd are among the recipients of the cheques that Datuk Seri Najib Abdul Razak had issued from his bank account that allegedly received money from SRC International Sdn Bhd.
Shortly before the lunch break at 12.45pm, ad hoc prosecutor Datuk V Sithambaram was going through the cheques that Najib had issued from the bank account.
The prosecutor alleged that the cheque issued to Vital Spire was for the operation of a political news portal. However, Najib, who was then the prime minister and finance minister, disagreed with the allegation.
The former premier told the court today that Vital Spire dealt with medicine to treat leukaemia.
However, in the witness statement, Datuk Onn Hafiz Ghazi, a shareholder of Vital Spire, disclosed that Vital Spire received a cheque for RM240,000 to run news portal malaysiandigest.com, as instructed by Najib in 2015.
He said the news portal covered international and local news, and was set up to disseminate news and combat "fake news". However, it was shut down in July 2018.
Onn Hafiz, 41, is a nephew of former Umno vice-president Datuk Seri Hishammuddin Hussein and great-grandson of Umno founder Datuk Onn Jaafar.
Other cheques include those written to Lim — the managing director of Titijaya Land Bhd, political party United Progressive People of Kinabalu Organisation (UPKO) and political intelligence services.
Today is the 75th day of Najib's SRC trial at the KL Court. The former prime minister faces multiple counts of criminal breach of trust, money laundering and abuse of power, involving a total of RM42 million SRC funds. He is alleged to have received RM27 million and RM5 million on Dec 26, 2014, and another RM10 million on Feb 10, 2015.
The court will resume at 2.30pm, after the lunch break.
The Edge is reporting the proceedings of the SRC trial live.
Users of The Edge Markets app may tap here to access the live report.