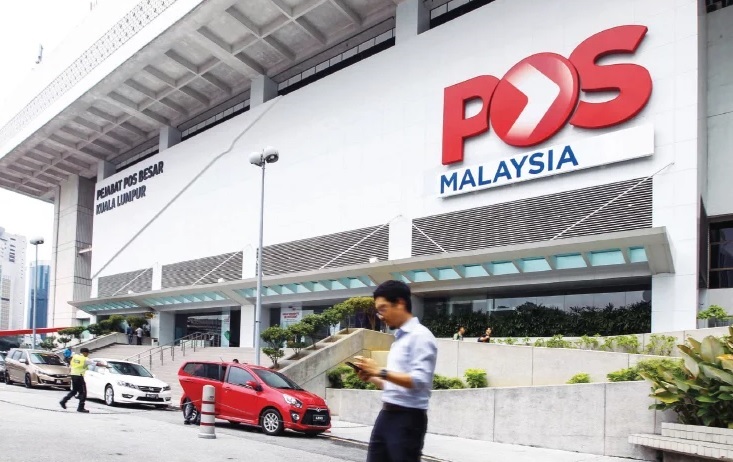 KUALA LUMPUR (Jan 28): Pos Malaysia Bhd will raise postage rates for registered mail, commercial mail and small parcels below 2kg, effective Feb 1,2020.
In a statement to Bursa Malaysia, the postal group said the new rates were the result of rising operational costs and the increase in the international rate structure by the Universal Postal Union (UPU).
Stamp rates for commercial mail will increase by 70 sen, which is more than double, to RM1.30. The price of commercial private letterboxes will increase by RM150 to RM200 a year.
The postage of commercial registered mail will increase by 90 sen to RM3.10, while non-commercial registered mail will leap 20 sen to RM2.40.
As far as small parcels below 2kg are concerned, following the UPU Extraordinary Congress in Geneva in September 2019, international postal services saw an increase in last-mile delivery costs of up to 30% — starting January 2020 — while last-mile delivery costs in the US will further increase by some 210% in July 2020.
It added that the postage rates for personal and non-commercial mail users will be maintained at the current 60 sen level. In the same vein, there will be no increase in the prices of non-commercial private letterboxes.
The postal tariffs were last adjusted in 2010.
"Pos Malaysia's commercial clients represent 95% of all mail users in Malaysia with only 5% comprising individual mail users. Pos Malaysia's various commercial clients ranging from banking, telecommunications to retail have expressed support towards the new postage rates, as it is deemed reasonable and would have minimal impact on their businesses," the group said in the statement.
Of the commercial entities, 71% were financial institutions, 11% were broadcast media, 8% were telecommunications (telco) companies and 5% were in retail.
Pos Malaysia's group chief executive officer (CEO) Syed Md Najib Syed Md Noor said the new postage rates would allow for the group to serve over nine million addresses under its universal service obligation (USO).
"Concurrently, we aim to align our growth with the booming digital economy by embracing innovation to improve service efficiency and customer experience. It is necessary to embark on an aggressive growth plan to remain relevant in the industry as the world is moving towards Industrial Revolution 4.0." the CEO said
He added that Pos Malaysia must gear up with the current technology advancement to claim market dominance and become a centre of e-commerce in Malaysia — which is expected to grow by up to 30% in 2020.