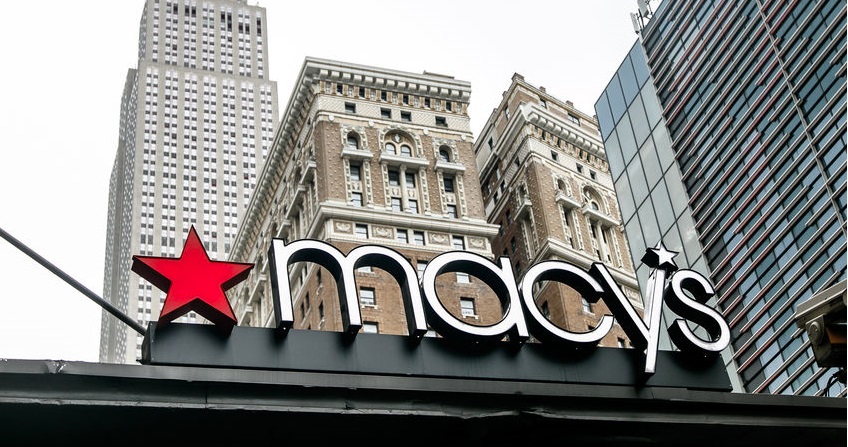 KUALA LUMPUR (Feb 5): US-based giant retailer Macy's announced yesterday it is shutting down 124 "of its least productive stores" and cutting 2,000 jobs, said reports.
The Associated Press (AP) reported that the stores involved in the closure "represent about one fifth of Macy's current total".
The corporate jobs are to be cut as Macy's closes its offices in Cincinnati and San Francisco. New York will now act as its only corporate HQ.
The AP report also stated that the retailer is "testing" out "a new smaller-store format that's located at a strip centre".
It will launch its first "so-called Market by Macy's" in Dallas, Texas tomorrow.
Other "strategies" adopted by Macy's to attract shoppers include "teaming up" with resale site ThredUp while its Bloomingdale's division started a rental service last year.
It has also been putting effort on its "off-price concept called Backstage in many of its stores", AP reported.
The Wall Street Journal (WSJ) described Macy's as "Once the backbone of America's shopping malls" and wrote that in the Internet age, "department-store chains like Macy's, J.C. Penney and Sears have been losing customers to the convenience of Amazon.com Inc".
"Our goal is to reclaim and revitalize what a department store should be.
"Department stores are still vital if they are done right. There is viability to having many categories and brands under one roof," Macy's chief executive Jeff Gennette told WSJ in an interview.
Gennette said Macy's is opening new stores that will take it "out of the malls". Hence, the opening of Market by Macy's.
The "appeal" of such stores "will be their location in shopping centres" that "offer easy access off main roads, and their smaller size of about 15,000 sq ft", Gennette explained to WSJ.
Such stores are just one-tenth the size "of a typical Macy's", Gennette added.
"Macy's has too many square feet chasing too few customers," Craig Johnson, the president of consulting firm Customer Growth Partners told the business paper.
He added that Macy's has not moved rapidly enough to close unproductive stores and that sales "are going down faster than they can eliminate physical space".
In Malaysia, it was reported that department store operator Parkson Corp Sdn Bhd — which shut the Suria KLCC store and the Parkson M Square Mall store in Puchong last year — is preparing to shut down its outlet in MyTOWN Shopping Centre, Cheras, this month.
The store has been operating for less than three years.
GCH Retail (M) Sdn Bhd, which operates Giant, Cold Storage, Mercato and Jason's branded hypermarkets and supermarkets, will exit Sabah and Sarawak within the next couple of months as part of the reorganisation of its operations, The Edge Malaysia reported earlier this month.
The report stated that the retailer is transitioning its outlets in Sabah and Sarawak to established local players instead of closing them down as it did in the peninsula Malaysia.
"Department stores can still be relevant in the current environment, but they have to be tweaked to match the current consumer lifestyle," AEON executive director Poh Ying Loo told the business paper in a recent report.
"Of course, this has to be backed by the correct assortment of merchandise that will be more suitable for the younger generation. There is always the need to refurbish, upgrade and change the layout of our stores, otherwise they look tired.
"No matter how loyal a customer is, if there are no changes or enhancements made, we will not see an increase in footfall," he added.