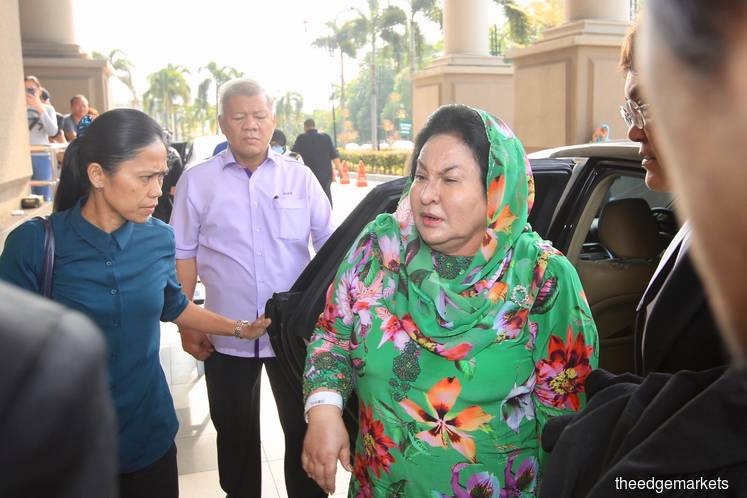 KUALA LUMPUR (Feb 5): Maybank chief cashier Azimah Aziz told the High Court today that Jepak Holdings Sdn Bhd managing director Saidi Abang Samsudin withdrew a total of RM6.5 million cash in 2016 and 2017 from his account.
Azimah, 38, who is the third prosecution witness and was previously from Medan Tuanku branch, said the withdrawal of RM5 million was made in 2016 while the remaining RM1.5 million was taken out in 2017.
"I received instruction from one Aidawati informing of Saidi's intention to withdraw the RM5 million from his personal account in RM100 denomination on Dec 19, 2016.
"As the Medan Tuanku branch kept only RM1.2 million, the branch had an insufficient amount and had to request it from the headquarters," she said.
She added an armoured security vehicle came the next day to send the RM5 million that was kept in the bank's cash room.
Rosmah was charged with soliciting RM187.5 million for the award of a project to supply solar energy to schools in rural Sarawak worth RM1.25 billion. She is also charged with receiving a bribe of RM6.5 million involving the same project.