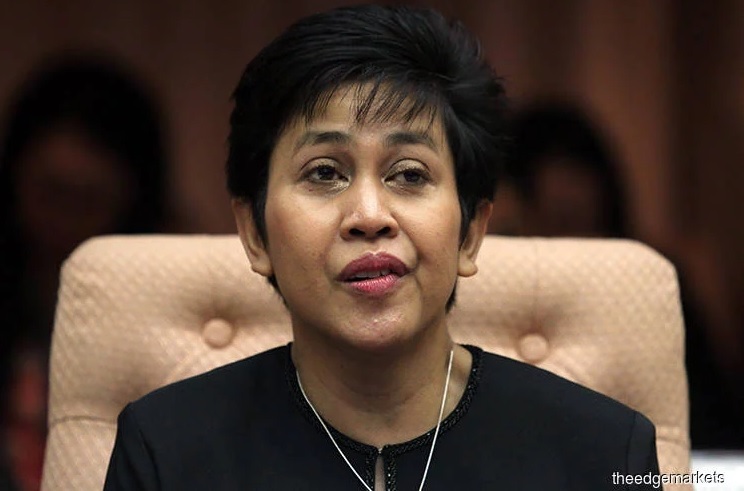 KUALA LUMPUR (Feb 12): Malaysia's economic growth will be affected by the COVID-19 outbreak, particularly in the first quarter of 2020 (1Q20), said Bank Negara Malaysia (BNM) Governor Datuk Nor Shamsiah Mohd Yunus (pictured).
Nor Shamsiah said it is "too hard to predict" the impact of this virus outbreak on the country's economic growth moving forward.
She, however, noted that the gross domestic product (GDP) growth, "particularly in the first quarter" of this year, will be affected by the COVID-19.
"The overall impact of the virus on the Malaysian economy will depend on the duration and spread of the outbreak as well as policy responses by authorities," said Nor Shamsiah.
Looking forward, Nor Shamsiah noted that the central bank will be revealing its forecasts for 2020 GDP growth on March 25, in conjunction with the release of BNM's Annual Report.
In contrast, during the Severe Acute Respiratory Syndrome (SARS) outbreak, Malaysia had recorded a 5.9% GDP growth in 2003, and the nation recorded a 5.1% growth in 2015 during the Middle East Respiratory Syndrome (MERS) epidemic.
On Monday (Feb 10), Prime Minister Tun Dr Mahathir Mohamad said Malaysia's economy is expected to expand by 4.8% this year, maintaining the government's forecast as it braces for a potential global slowdown tied to the Covid-19 outbreak.