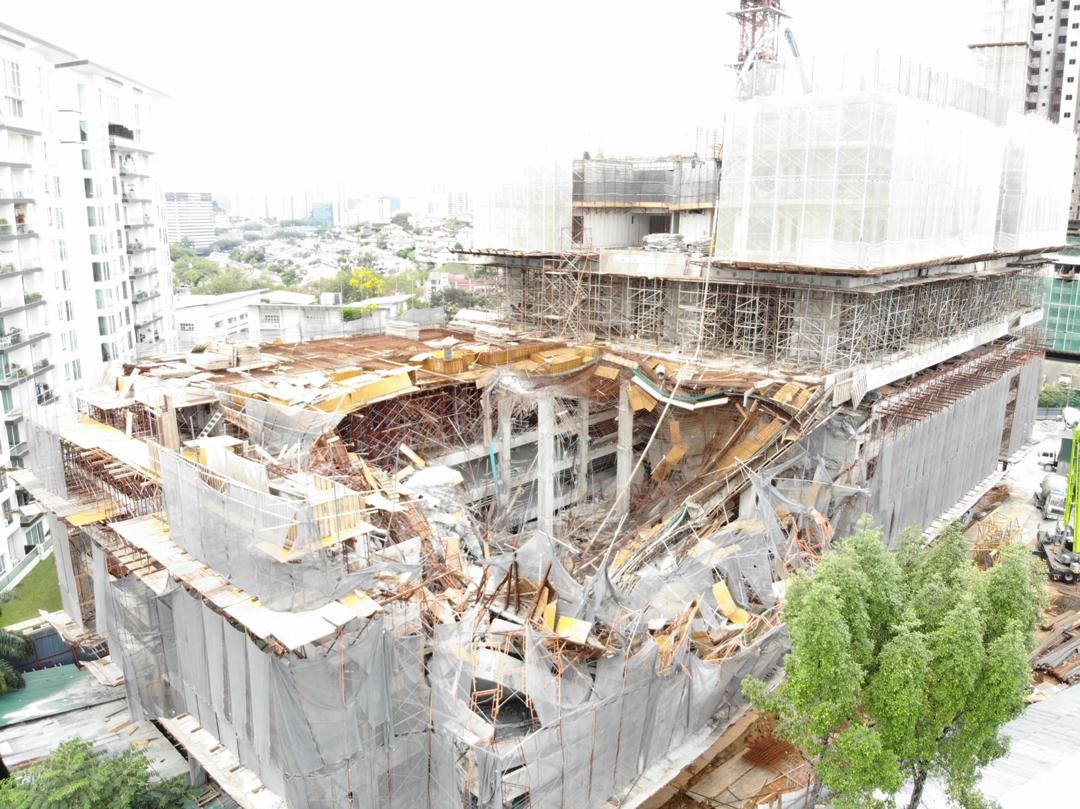 KUALA LUMPUR (Feb 19): Residents belonging to the Protect Taman Desa Coalition yesterday alleged that the construction company involved in the partial collapse of a condominium in their area has "abandoned" workers at the site.
The group's media coordinator M Gunasekar said in a statement yesterday that the workers have been stuck "inside the project site with NO food or pay".
"A big number of foreign workers were seen inside the site without proper food and medical attention," said Gunasekar.
"Apparently, a number of workers with injuries are also not treated… Residents from the surrounding condos are doing charity drive to feed them," he added.
It was reported that The Address 2 condominium project suffered a partial collapse last Friday afternoon resulting in two injured workers who had to be treated in hospital.
The project is being developed by Maxim Holdings Sdn Bhd.
The Protect Taman Desa Coalition called on "interference from [the] Ministry of Human Resources, Minister of Housing and Local Government, Immigration Department and DOSH [Department Of Occupational Safety And Health, Malaysia] to step in to resolve this issue".
"Do not let an unwanted incident turn into a human tragedy," said Gunasekar.
Meanwhile, the Malay Mail reported that The Address project manager Seymour Chew has denied the allegation made by the Taman Desa coalition.
Chew told the news portal that Maxim Holdings was still caring for the needs of its foreign workers, saying "of course, of course, of course".
"Actually, my people, all the management people are still at the site," Chew said.
He added that he will look into Protect Taman Desa Coalition's claims.
On Sunday, Protect Taman Desa Coalition urged the authorities "to ensure" that results of their investigations into the partial collapse of The Address 2 project are made public.
Working committee member Philip Phang told the Malay Mail that the parties responsible for the incident "must be brought to book".
"Investigations must ascertain if the workers carrying out the construction work have been screened and certified for their competencies to carry out the construction works assigned,'' he added.
Phang also called on the authorities to be "demolish immediately" if "indeed investigations reveal the partial collapse arose from structural failures and structural integrity of the entire building is compromised".