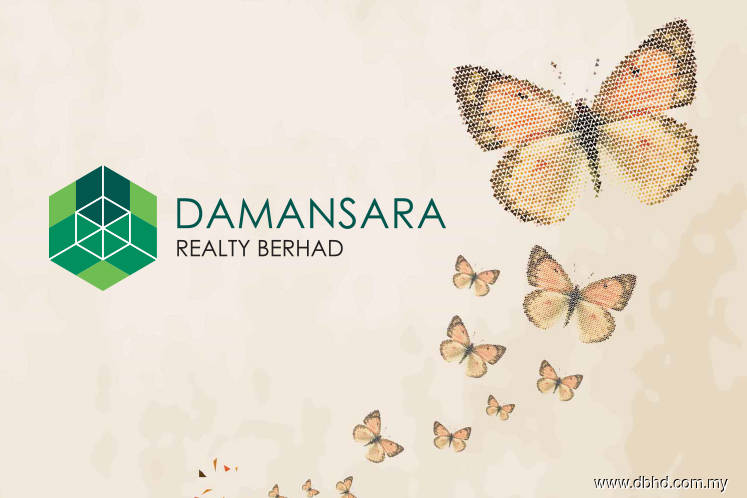 KUALA LUMPUR (Feb 19): Damansara Realty Bhd's fourth quarter net profit shrank 15.4% year-on-year to RM14.67 million from RM17.34 million, as cost of sales climbed more than revenue, while other income dropped.
While revenue for the quarter ended Dec 31, 2019 (4QFY19) came in 7.2% or RM5.9 million more at RM88.21 million, compared with RM82.31 million a year ago, cost of sales expanded 17% or RM8.99 million to RM63.46 million. Employee benefits expense also climbed 33% or RM2.24 million to RM8.96 million, while other income dropped 94% or RM4.51 million to RM301,000.
As such, earnings per share fell to 4.61 sen, from 5.45 sen a year ago.
Notwithstanding the weaker 4QFY19, the group recorded a 16.3% rise in net profit to RM23.98 million for the full year (FY19), from RM20.62 million a year ago. This is despite revenue slipping a marginal 3.2% to RM294.32 million, from RM304.13 million.
"Despite a lower revenue as compared to FY2018, the group recorded a higher profit before tax of RM27.35 million, mainly due to the contribution from PLD (property and land development) segment, driven by our project joint venture development in Central Park, Johor Bahru with Country Garden Management Sdn Bhd," Damansara Realty said.
On prospects, Damansara Realty said its PLD segment will remain a key long-term profit driver, though its integrated facilities segment will predominantly generate larger growth opportunities for the group, countering the effects of the softer property market.
"Through our expansion of tech-based solutions, we are also looking at ways to address rising manpower and maintenance costs, in view of the 4th industrial revolution, by advancement in automation to improve our operational efficiency and reduce dependency on labour intensive work approach.
"On the PMC (property management consultancy) front, we are combining strengths with PLD to expand our consultancy services beyond the healthcare sector to specialised development projects such as hospital planning, development and construction, which will diversify income streams, as well as support the group's property projects," it added.
Shares of Damansara Realty closed 1.12% or half a sen higher at 45 sen today, giving it a market capitalisation of RM143.27 million. It saw 2.14 million shares traded.
Click here to see commercial properties for rent in Damansara, Kuala Lumpur.