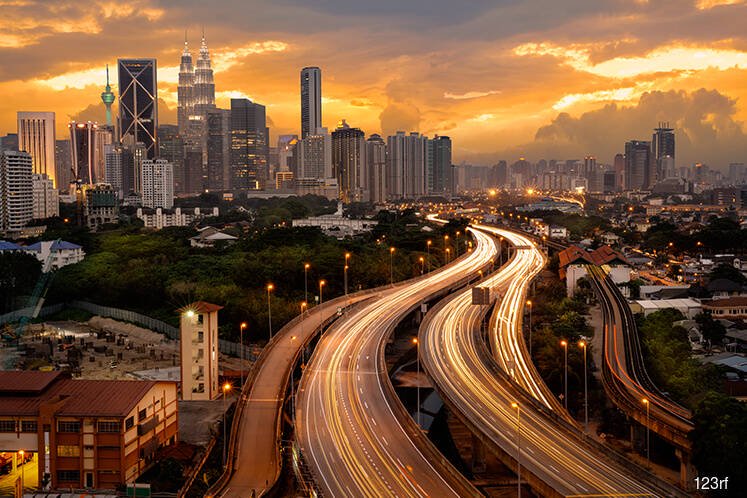 KUALA LUMPUR (Feb 20): Malaysia's sharp economic slowdown in the fourth quarter of 2019 (4Q19) will likely continue into 1Q20 amid the COVID-19 outbreak, impacting consumer and business sentiment, according to Affin Hwang Capital Research.
In an economic update today, the research house said the Malaysian economy ended 2019 on a low, with real gross domestic product (GDP) growth slowing sharply to 3.6% year-on-year (y-o-y) in 4Q19, from 4.4% in the previous quarter, its slowest quarterly y-o-y growth since 3Q09.
It explained that due to the disruption from the US-China trade war, Malaysia's exports growth was dragged down, its contribution to GDP growth was lowered by -0.7 percentage points in 4Q19 compared to +1 percentage points in 3Q19, its lowest in five quarters.
Citing Bank Negara Malaysia's (BNM) latest 4Q19 GDP report, the research house said the central bank stressed the negative impacts on the tourism and manufacturing sectors through disruptions within the global supply chain as well as the expected slowdown in China's economic growth.
Concurring with BNM, Affin Hwang said Malaysia's real GDP growth is likely to slow further to 3.5% y-o-y in 1Q20.
Affin Hwang added that the downside risk to Malaysia's economic growth will increase if economic growth in China slows sharply.
"Malaysia's exports to China has grown rapidly over the last few years, where China's share of Malaysia's exports has risen from 3.1% in 2000 to 12.5% by 2010 and 14.1% currently," it said.
The Edge Financial Daily on Feb 17 had reported that Malaysia will be one of the first countries in the region to introduce an economic stimulus package to mitigate the economic effects of the Covid-19 outbreak.
The research house said efforts from both the Ministry of Finance and BNM will support the domestic economy by implementing fiscal stimulus package and ease monetary policies.