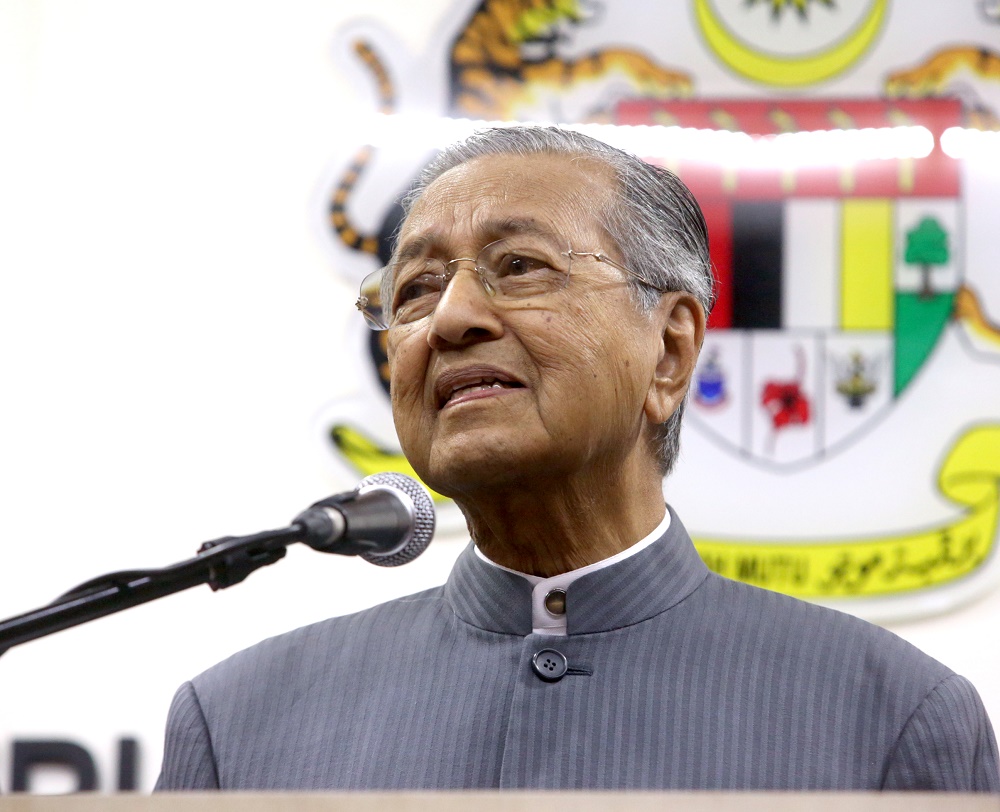 KUALA LUMPUR (Feb 24): Bersatu chairman Tun Dr Mahathir Mohamad has been summoned to meet the Yang Di-Pertuan Agong (YDPA) at 5pm today, hours after he resigned, in a move some speculate is to form a new coalition government, the Malay Mail reported today.
"Agong has summoned Tun Dr Mahathir to Istana Negara at 5pm, please be there," his aide briefly said.
According to the Malay Mail, this comes in the wake of what some see as a failed attempt by a number of MPs from PKR, Umno and PAS to form a new government yesterday.
Meanwhile, Malaysiakini said sources told it that DAP will renominate Mahathir as the prime minister once the Pakatan Harapan coalition gets the simple majority of 112 seats.
"We have trust in Mahathir. He is also disappointed with Bersatu and assured he will not collaborate with Umno.
"If we nominate Anwar (PKR president) as PM, this will make Mahathir to be seen as the person who led Bersatu and 11 PKR MPs to quit Harapan," said sources.
The Malay Mail also pointed out that this is the second time Mahathir has quit the post. With this resignation, Mahathir will have the distinction of being both Malaysia's longest-serving and shortest-serving prime minister.
Click here to see commercial properties for sale in Kuala Lumpur.