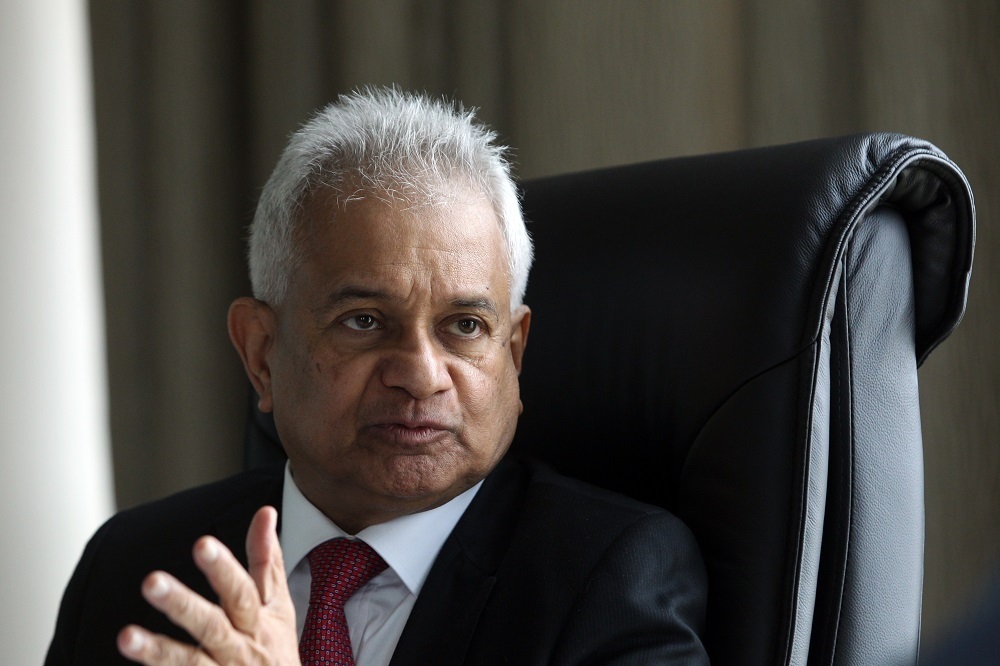 KUALA LUMPUR (Feb 24): There is no timeframe for how long someone can serve as the interim prime minister, The Malaysian Insight reported Attorney-General Tommy Thomas (pictured) saying tonight.
Tommy also explained that "interim prime minister has all the powers attached to the powers of the office of the prime minister, which include being able to appoint cabinet ministers if he chooses to do so".
Earlier today, the Yang di-Pertuan Agong Sultan Abdullah Sultan Ahmad Shah appointed Tun Dr Mahathir Mohamad as the interim prime minister.
This came about after the Agong accepted Dr Mahathir's resignation as the seventh prime minister but reappointed him to the interim role.
According to reports, the Agong wanted Dr Mahathir continue to lead the country until a new government is formed.
"Therefore, as the interim Prime Minister, he will manage the country's administration until the new Prime Minister is appointed and the Cabinet is formed," Chief Secretary to the Government Datuk Seri Mohd Zuki Ali announced this evening.