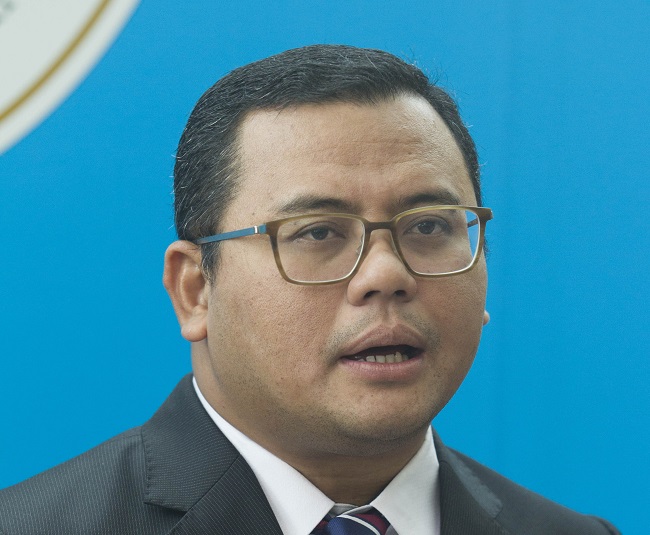 KUALA LUMPUR (Feb 25): The Pakatan Harapan coalition is still governing Selangor "under the current political arrangement" even though one of the component members have bolted, Mentri Besar Datuk Seri Amirudin Shari (pictured) said after meeting with Sultan Sharafuddin Idris Shah Alhaj Ibni Almarhum Sultan Salahuddin Abdul Aziz Shah Alhaj, reported the Malay Mail.
"His royal highness was satisfied with our explanation that the current state government would remain committed to see through the mandate accorded to it by the people of Selangor at the 2018 General Election," he said in a statement.
"And his majesty has given his approval for the Selangor state government to resume normal duties," he added.
Amirudin revealed an agreement was hammered out between leaders of PH component parties including Parti Pribumi Bersatu Malaysia or Bersatu (the component that left the coalition) that the state remains unaffected by the turmoil.
"Before our audience [with the Sultan] I and chairmen of other component parties including Datuk Abdul Rashid Asari who is the chief of Selangor Bersatu had met to discuss where to go from here," he said.
Earlier, also seen at the palace ground to have an audience with Sultan Sharafuddin were Selangor DAP chairman Gobind Singh Deo and Parti Amanah Negara (Amanah) chairman Ir Izham Hashim.
Selangor has 56 state seats, namely, 21 seats controlled by PKR, followed by DAP (16), Amanah (8), Bersatu (5), Barisan Nasional (5) and PAS (1).