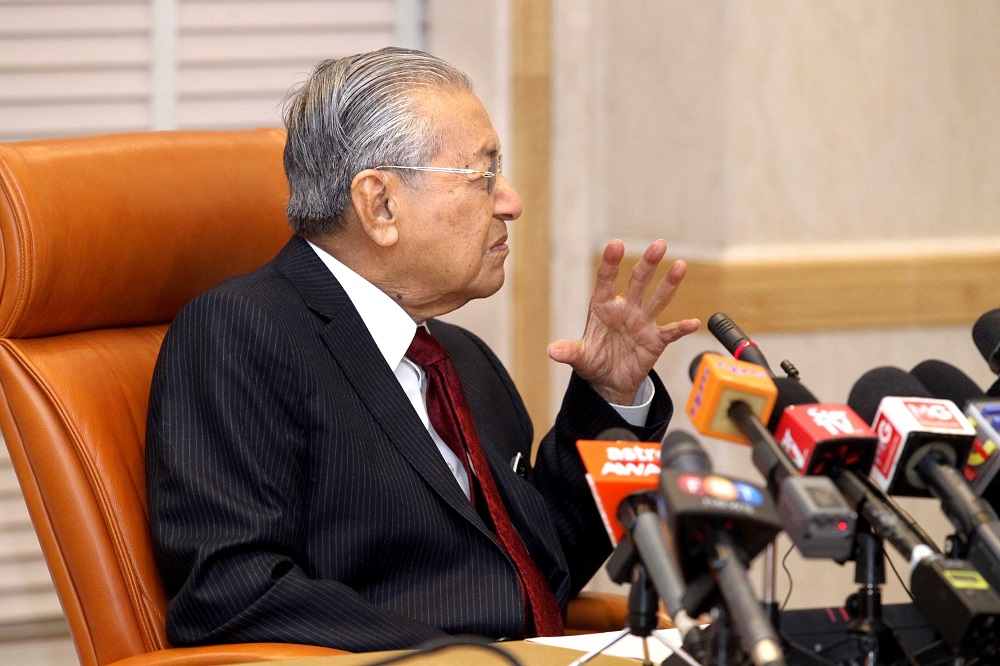 KUALA LUMPUR (Feb 26): Interim Prime Minister Tun Dr Mahathir Mohamad (pictured) today apologised for the political situation in Malaysia in a live speech to the nation.
Dr Mahathir also denied that he is power crazy and refused to give up the prime minister post.
"I resigned because I see power and positions as not the be all and end all. It is a means to an end to achieve certain objectives for the good of the nation," he explained.
He also said he would let the Dewan Rakyat decide who will be the next prime minister.