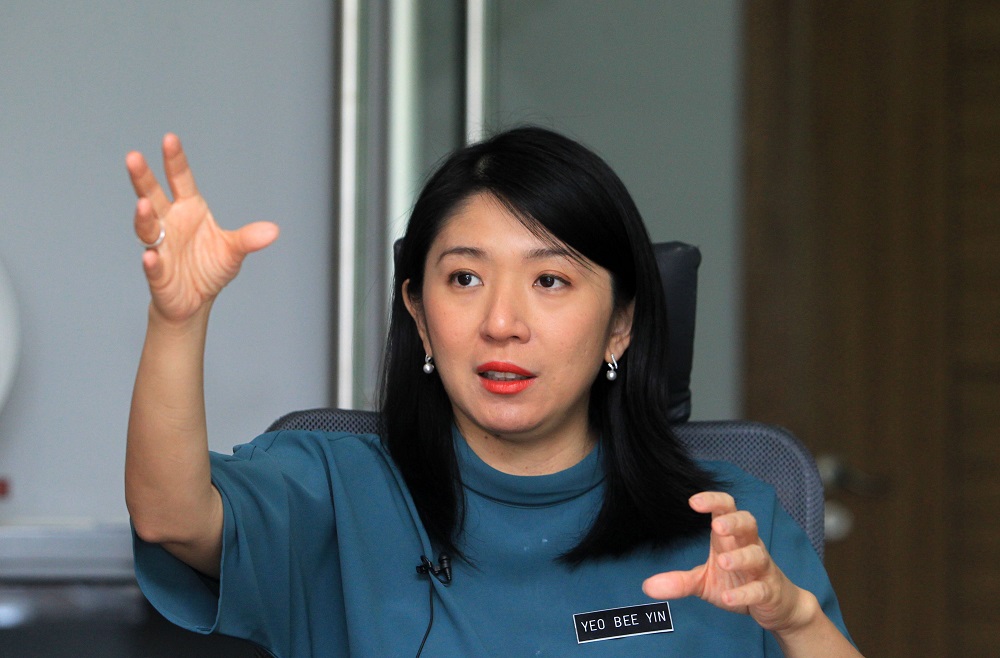 KUALA LUMPUR (Feb 26): Former MESTECC minister Yeo Bee Yin (pictured) said today that the Pakatan Harapan coalition's support of Datuk Seri Anwar Ibrahim as prime minister candidate was meant to "defend the people's mandate to the PH government and to fulfil our PH manifesto".
She explained that after Tun Dr Mahathir Mohamad "received support from all the parties to continue as PM, Dr Mahathir wanted to form a 'unity government of individuals'".
In a Facebook posting, Yeo went on to say that in such a unity government scenario, "only Dr Mahathir will decide who will be cabinet ministers. DAP and other political parties will not be consulted in the process."
She added that "the proposed Cabinet from Dr Mahathir will likely include the same personalities who triggered the current crisis, as well as MPs from Umno and PAS".
"Effectively, it is a Dr Mahathir government and not a PH government. The promises of the PH manifesto will not be fulfilled."
Yeo also touched on the fact that Dr Mahathir was invited to attend the PH presidential, but he declined.
"We call upon all Malaysians to support the nomination of Anwar Ibrahim as the 8th PM of Malaysia, to respect the mandate given in the 14th GE and to ensure continued stability for the nation," she added.