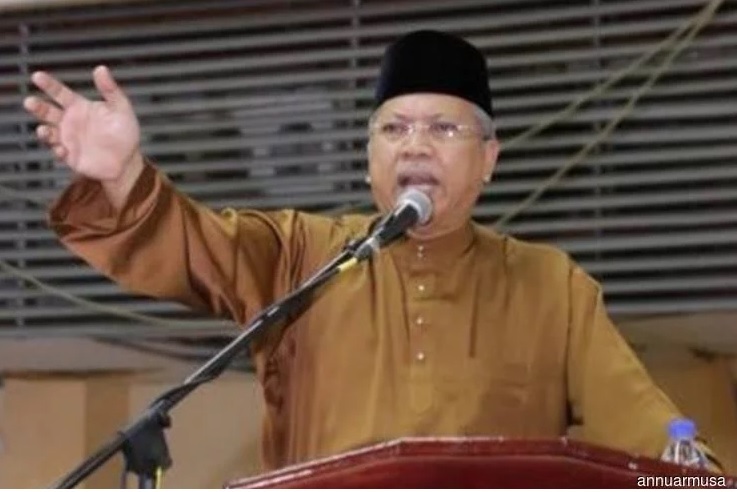 KUALA LUMPUR (Feb 27): Umno said today it has ordered its division chiefs to mobilise the party's election machinery in preparation for a possible snap election.
"The party headquarters has issued instructions for the preparation of the election machinery at all levels," said Umno secretary-general Tan Sri Annuar Musa (pictured).
"In line with the decision of the party to seek the dissolution of Parliament, it is natural for us to prepare for a snap election even though we do not know what will be the decision of the palace," he said at a press conference after meeting division chiefs from all across the country.
Annuar said a circular has been issued to the division chiefs containing instructions that include guidelines on the mechanism of cooperation between Umno and PAS under the Muafakat Nasional arrangement.
He said about 180 of 191 division chiefs attended today's meeting despite the short notice of just about 24 hours.
"The instruction is based on decision made by the party's supreme council and president to have Barisan Nasional and Umno election machinery throughout the country to kick-off their cooperation with PAS through Muafakat Nasional in preparing for the election," he added.
Annuar said Umno however recognised the need to respect the due process. "As far as Umno is concerned, we still have to wait for official decision of the palace," he said.
When asked about speculations of possible defections of Umno MPs to another party, Annuar said: "Umno is getting stronger, more united and solid."