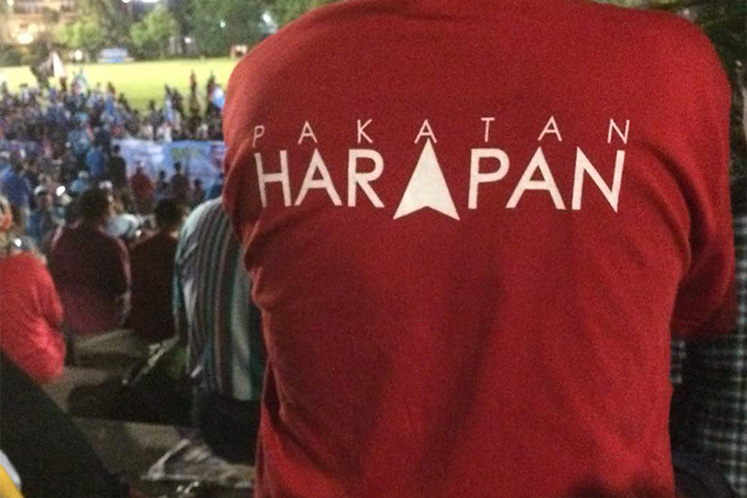 KUALA LUMPUR (Feb 27): Pakatan Harapan (PH) is disputing the decision made by Interim Prime Minister Tun Dr Mahathir Mohamad to call for a special sitting of the Dewan Rakyat on Monday to decide on the next prime minister.
The PH presidential council, in a statement issued after an emergency meeting tonight, said the powers to appoint a prime minister lies with the Yang Di-Pertuan Agong as stipulated by the Federal Constitution.
It argued that it is inappropriate for Mahathir to make an announcement on this matter before the King has issued a statement.
"Indeed, the Interim prime minister's announcement calling for a Parliament session to choose the prime minister amounts to challenging the rights and powers of the Yang Di-Pertuan Agong,"
The public is aware that the King is scheduled to meet with the Malay Rulers to discuss this matter tomorrow, the council noted.
It said all parties should respect the discretion and authority of His Majesty in this matter.
PKR communications director Fahmi Fadzil said tonight's meeting was held specifically to address Mahathir's move to convene the special Dewan Rakyat sitting.
However, he said that he has not received any notification or instruction by the Speaker of the House to convene the session on Monday.
"As an MP, I have not received any official notice. We would have to wait for instructions or any notification from the Speaker," he said when met after the meeting.
Fahmi also clarified that the meeting did not discuss PH's position on the unity government proposed by Mahathir.
"Our position is quite consistent that one of the key thrusts is in our Pakatan Harapan manifesto.
"But of course I believe the presidential council and Pakatan Harapan leadership will make an appropriate statement on this matter when the time is appropriate," he said.
Click here to see commercial properties for sale in Kuala Lumpur.