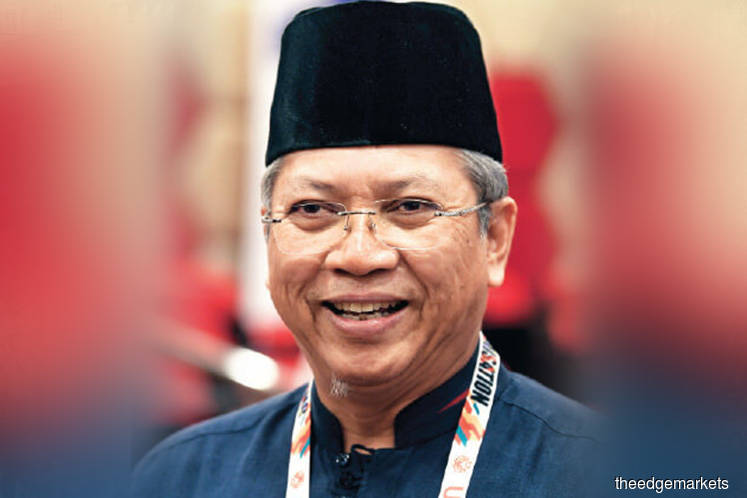 SERI KEMBANGAN (Feb 29): Umno secretary-general Annuar Musa is in favour of snap polls yet again, Malaysiakini reported today.
"Enough with this race. Regardless of who wins, it is very temporary. Mandate should be given back to the people.
"People understand well and can evaluate for themselves. Because of power, it is the people and the country which are suffering," he said on Twitter.
According to Malaysiakini, Umno and PAS previously supported Tun Dr Mahathir Mohamad as prime minister but wanted snap polls after Mahathir refused to work with Umno.
They then supported Muhyiddin Yassin as prime minister after it appeared the Bersatu president may have a chance to form a new government with Umno's involvement.
But this was scuttled by Mahathir this morning after he struck a deal with Harapan.
Meanwhile, Umno vice-president Ismail Sabri hoped that Mahathir will do what is best for the country and avoid instability.
Ismail said he is unable to comment on Mahathir's latest decision to ally himself with Pakatan Harapan because the latter's position kept changing.
"At first he wanted (to be PM), then he quit, then when Muhyiddin Yassin agreed, he (Mahathir) came back, then he agreed that Muhyiddin is the candidate. Now he doesn't agree.
"It's difficult to say anything. If I say something in the morning, it might change in the evening," he said to reporters during a visit to Bersatu president Muhyiddin Yassin's house in Kuala Lumpur.
Click here to see agricultural land for sale in Kuala Lumpur.