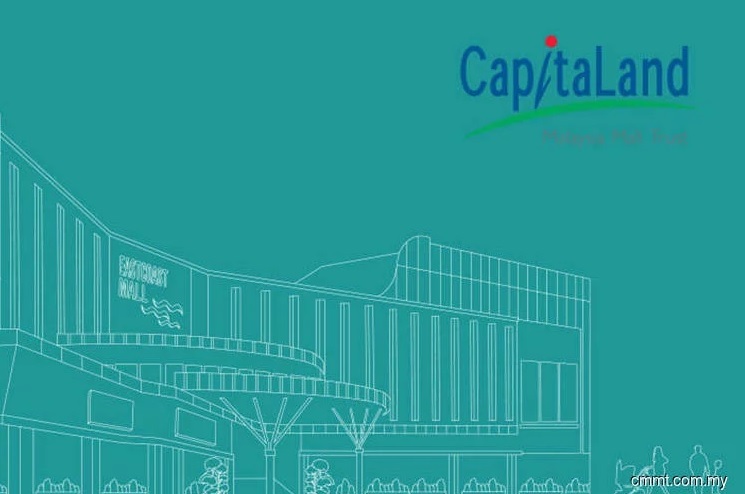 KUALA LUMPUR (March 2): Singapore-based CapitaLand Ltd and its sponsored Malaysian-listed real estate investment trust, CapitaLand Malaysia Mall Trust (CMMT), today announced a series of support measures for retail partners across all seven CapitaLand malls in Malaysia.
The malls include five owned by CMMT — Gurney Plaza in Penang, Sungei Wang in Kuala Lumpur, 3 Damansara in Petaling Jaya, The Mines in Seri Kembangan and East Coast Mall in Kuantan — as well as Queensbay Mall in Penang and Melawati Mall in Kuala Lumpur.
Together, the seven malls have tenants operating more than 1,800 stores, said CapitaLand Malaysia Mall REIT Management Sdn Bhd (CMRM), the manager of CMMT, in a statement.
"As a proactive shopping mall operator, we are committed to helping our retailers to succeed," said CMRM retail management general manager Fern Tan.
"This is key to building resilience in our retail ecosystem and ensuring long-term sustainable growth for the company. In light of COVID-19, we will be implementing a series of measures to help alleviate the operating pressures of our retail partners and help them do more sales," she said in the statement.
The statement also said CapitaLand will pass on the full 15% discount on monthly electricity bills to its mall tenants, in response to the stimulus package announced by the Malaysian government on Feb 27.
Besides that, CapitaLand will roll out initiatives to boost shopper spending over the next six months. In particular, throughout March, shoppers at CapitaLand are entitled to free weekday parking during lunch hours, as well as cashback promotions.
CapitaLand will also organise training workshops to help upskill tenants' employees in preparation for the eventual recovery.
CMRM chief executive officer Low Peck Chen said: CMMT is supportive of CapitaLand's measures to assist our retail partners. In view that the COVID-19 situation remains fluid, we will continue to monitor the developments closely. We stand prepared to step up support for our retail partners, if the outbreak deepens."