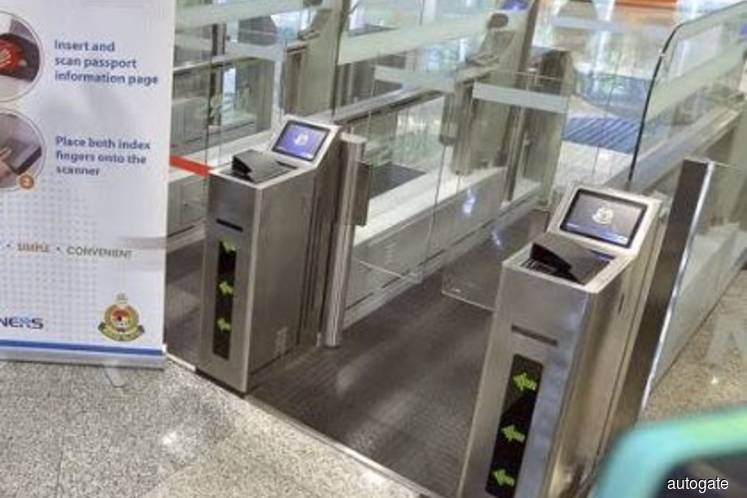 KUALA LUMPUR (March 4): The Immigration Department announced today that it has shut down the operations of all auto-gates at all entry points into the country effective immediately, as a measure to contain the spread of COVID-19.
This comprises the operations for:
i) the Autogate for Malaysians,
ii) the E-Gate for foreigners under the National Enforcement and Registration Biometric System (NERS), as well as
iii) the E-Gate under the Malaysia Automated Clearance System (MACS).
In letter to State Immigration directors, Datuk Mohd Zulfikar Ahmad, the department's director, safety and passport division, said that the Immigration Department director has agreed to shut down the operations of the three automated gate systems.
"The shutdown is effective immediately, and any changes/latest information about the directive will be updated from time to time," said the letter.
Malaysia has reported 14 new COVID-19 infections at noon today — part of the second wave of the outbreak in Malaysia that began on Feb 27, which saw 28 new infections confirmed to date.
The latest detections have brought the total confirmed COVID-19 cases in Malaysia to 50 cases, of which 22 have been cured.
Click here to see landed homes for sale in Kuala Lumpur.