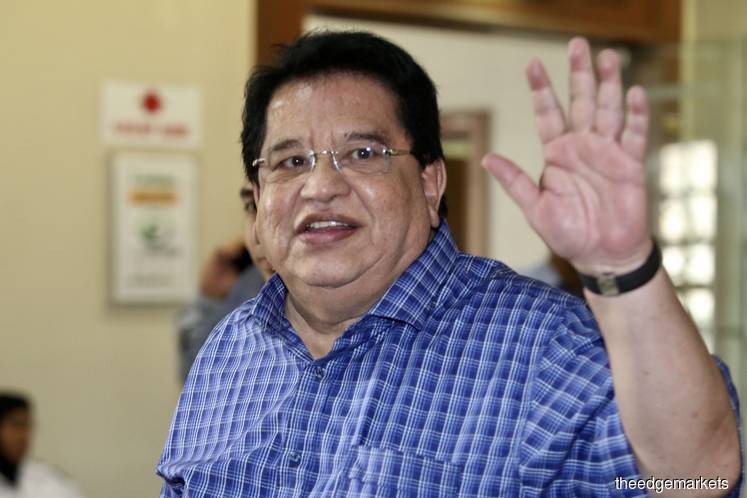 KUALA LUMPUR (March 5): Datuk Seri Tengku Adnan Tengku Mansor attributed his source of wealth — including assets under management of more than half a billion ringgit — to a slew of companies he had stakes in.
The Umno treasurer, who described himself as being a successful businessman prior to being appointed to the Cabinet in 2002, said his family company Tadmansori Holdings Sdn Bhd had strong fundamentals and has a paid-up capital of RM100 million today, from RM100,000 when it was founded back in 1984.
He also held positions and minority stakes in both public listed and non-public listed companies, such as a franchise under Sime Darby Hyundai Sdn Bhd.
"I had many other public shares but I sold those off because I want to clear my debt and just focus on my work. I lost a lot of money.
"I also had a stake in Mutiara Telecommunications (today known as Digi.com Bhd) worth RM480 million which I sold. If I had kept that stake, it would be worth RM5 billion today," he said in response to a question by his laywer Datuk Tan Hock Chuan during re-examination.
Tengku Adnan said in order to comply with the Code of Ethics for Public Servants, he declared his interests in these companies to the then-prime minister Datuk Seri Najib Razak.
The accused also declared his wealth to the prime minister over four different years. As at 2001, Tengku Adnan had RM938.64 million in assets, although by 2016, his assets stood at RM782.75 million.
He said his intention to disclose the asset declarations was to support his claim that he was financially stable and did not need to take the RM2 million purportedly given by Tan Sri Chai Kin Kong for political donation as money for himself.
Tengku Adnan said he had asked Chai, who is managing director of property developer Aset Kayamas Sdn Bhd, to give a political donation to Umno.
However, the latter was not able to raise the money in time for Sungai Besar and Kuala Kangsar by-election on June 18, 2016.
This led the accused to advance RM2 million of his own money first before asking Chai to reimburse the money.
Tengku Adnan has been charged under Section 165 of the Penal Code for accepting RM2 million from Aset Kayamas managing director Chai, in relation to the purchase and subsequent proposed development of two parcels of land in Bandar Tun Razak here.
The accused, as Federal Territories minister, allegedly got involved in Aset Kayamas' dealings with Kuala Lumpur City Hall over the purchases and affordable housing development planned for the site.
Trial resumes on March 25.
Multiple choices for landed homes in Bandar Tun Razak for sale here.