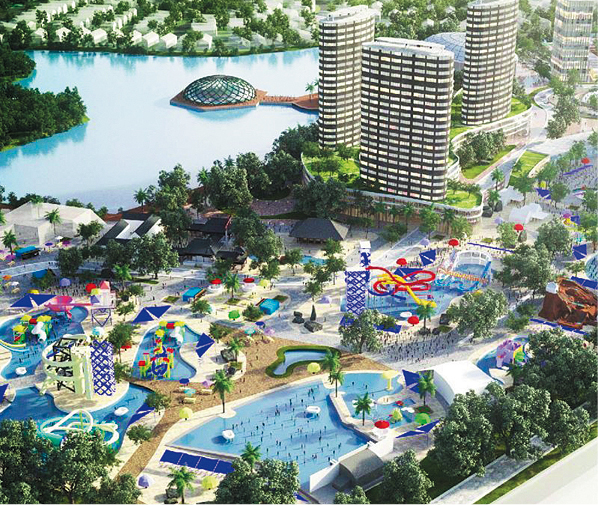 KUALA LUMPUR (March 7): Investor hopes have dimmed over Meridian Bhd "while its recent financial footing is raising a red flag", reported The Edge Malaysia this week.
It has been reported that the company has continued to post losses since its financial year ended Dec 31, 2014.
There is also little to show in terms of share price performance in the last 20 months, said the same report.
Although the highly anticipated Malaysia Tourism City (MTC) on its 622-acre tract in Kuala Linggi, Melaka, is expected to be Meridian's main revenue and profit contributor in the coming years, "investors appear to have lost patience with the company", wrote the weekly.
Meridian plans to build the world's first Hasbro water theme park in MTC -- Hasbro is the world's largest toymaker.
"Corporate observers now wonder whether MTC — the only major development in Meridian's portfolio — can single-handedly revitalise the group," said the business publication.
"At the moment, [CEO Datuk Seth Yap Ting Hau] is banking on MTC. I think Meridian will be in a financially tight spot unless he derives value from the Kuala Linggi land. But to me, a PLC (public-listed company) shouldn't bank on just one project. You must have contingency plans," a source told The Edge. Yap is also the founder of M101 Group.
M101 has been working with world-famous brands to develop its property tourism segment. Of note is the company's flagship 78-storey M101 Skywheel development.
The building will have the world's highest shopping "experience" with a sky mall and 220m-tall Ferris wheel. It will also host designer suites by Studio FA Porsche and the first Planet Hollywood Suites in Asia.
M101 is also planning to construct the Monopoly Mansion (a Monopoly-themed five-star boutique hotel at M101 Bukit Bintang).
Meanwhile, according to another source that spoke to the weekly, "Yap is enthusiastic about MTC but Meridian is still waiting for the financing to kick-start the project".
"I am not sure how keen the banks are about lending money to Meridian. But if you asked me, I have seen many other PLCs that have been facing bigger problems than Meridian's. He should be able to pull it off," added the source.
Read the full report in this week's The Edge Malaysia