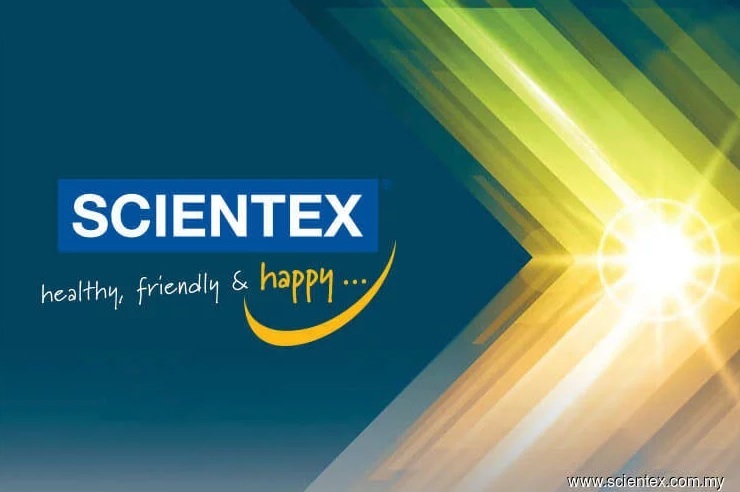 KUALA LUMPUR (March 11): Scientex Bhd saw its second quarter ended Jan 31, 2020 (2QFY2020) net profit rise 32.18% year-on-year (y-o-y) to RM97.47 million, from RM73.75 million, due to better performances from its manufacturing and property divisions.
Earnings per share (EPS) for the quarter stood higher at 18.91 sen, from 15.08 sen in the corresponding quarter a year ago.
Quarterly revenue grew 19.28% y-o-y to RM914.38 million, from RM766.59 million previously.
The group's manufacturing revenue increased 20.1% y-o-y to RM659.4 million, from RM549 million, on the back of higher sales volume and its newly acquired converting business. Segmental operating profit rose to RM65.2 million, from RM39 million, due to the increase in sales, better sales mix and greater production efficiency.
Meanwhile, for its property segment, revenue rose 17.2% to RM255 million, from RM217.6 million. Operating profit for the property development segment grew to RM75.6 million, from RM64.9 million.
The better earnings for the segment were contributed by greater sales and steady progress billings from existing projects in Johor, Melaka, Selangor and Perak in addition to the maiden contribution from the Taman Pulai Mutiara 2 project in Johor.
For the six months ended Jan 31, 2020 (6MFY2020), the group saw its net profit increase 40.05% to RM178.44 million, from RM127.41 million. 6MFY2020 EPS stood higher at 34.62 sen, from 26.06 sen previously.
Revenue for the period stood 21.05% higher y-o-y at RM1.79 billion from RM1.48 billion previously.
In a separate statement, Scientex chief executive officer Lim Peng Jin said its affordable properties continue to command demand.
"We are on track to launch RM1.1 billion in gross development value in FY2020, growing from RM447.5 million worth of launches in 1H20.
"The central bank of Malaysia had also announced further reductions in the overnight policy rate to help spur economic growth, and the accommodative monetary policy would play a factor in supporting housing sales," he said.
Lim added that Scientex was committed to bringing more affordable homes to Malaysians, and would continuously work towards maintaining competitive pricing through cost optimisation while maintaining quality standards.
"For instance, the standardisation of our building designs enables us to complete larger volumes of affordable homes at a quicker pace and at lower costs, thus reinforcing our efforts in making homeownership affordable for the masses," he said.
At the noon market close, shares in Scientex traded 2.23% or 19 sen higher at RM8.70, valuing it at RM4.49 billion. It saw 48,600 shares traded.