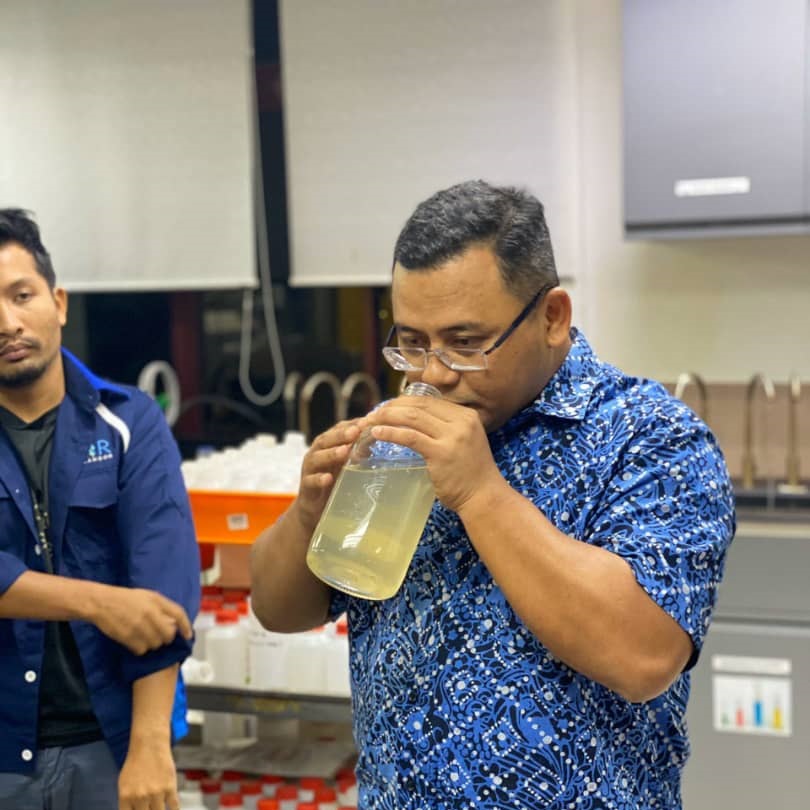 KUALA LUMPUR (March 18): Water supply resumed at 10.30pm last night after an unscheduled water supply disruption at 7pm last night hit seven areas in the Klang Valley namely Kuala Lumpur, Petaling, Klang or Shah Alam, Kuala Selangor, Hulu Selangor, Gombak and Kuala Langat.
Pengurusan Air Selangor Sdn Bhd (Air Selangor) aborted the unscheduled water supply disruption after a visit from Selangor Menteri Besar Datuk Seri Amirudin Shari and state environment exco Hee Loy Sian to a water treatment plant at Sungai Selangor last night.
"Water supply is expected to recover in the near future. All the plants that had stopped operations this afternoon have started operating tonight," he said in Malay on his Facebook account last night.
Pengurusan Air Selangor Sdn Bhd (Air Selangor) Corporate Communications head, Abdul Halem Mat Som, in a statement this morning said as of 7am today, water supply in the Kuala Selangor has reached 100% recovery.
"Air Selangor is working to stabilize the water supply to affected areas in Klang Region and a complete recovery of water supply is expected at 6pm today."
Abdul Halem, in an earlier statement last night said the water treatment plants in Sungai Selangor (LRA) Phase 1 (SSP1), Phase 2 (SSP2), Phase 3 (SSP3) and Rantau Panjang had to stop operations, following odour pollution detected at the raw water intake source in Sungai Selangor.
"As at 8pm, the reading of pollution was still at two-tonne level. Air Selangor had reported the pollution incident to the Selangor Water Management Authority (LUAS) for further action," he said.
Click here to see residential properties for sale in Selangor.