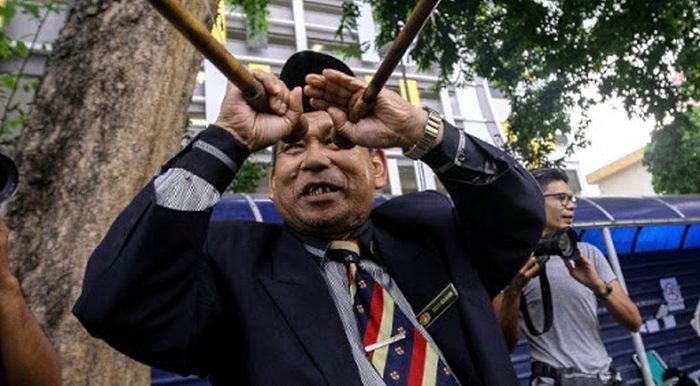 KUALA LUMPUR (March 20): He claimed back in 2014 that he could help the government find missing Malaysia Airlines flight MH370.
Later, during tensions between Malaysia and North Korea over the assassination of Kim Jong-nam in 2017, he said he could beat back a potential ballistic missile attack by the communist nation.
And when we were enveloped by the trans-boundary haze, he said he had a special vase that could suck away all that toxic air.
Now, Raja Bomoh Datuk Ibrahim Mat Zain (pictured) says he can shield Malaysia from diseases.
In a YouTube video uploaded yesterday, the Rajah Bomoh performed a ritual with a globe, a mini telescope which belonged to his great grandfather, turmeric rice, padi burung and pandan (screwpine) leaves dipped inside a bowl of water, reported the Malay Mail.
He said the ritual will create a shield around Malaysia to protect us from diseases.
He also provided tips on how to keep clean and get rid of germs.
"Here are some tips that I want to share, wash your mouth, wash your nostrils, earlobes and also your face. Wash your hands properly before you go inside your home."
"So I hope that we, the people of Malaysia, will just stay at home and don't go to work."
"The Raja Bomoh would also like to ask the government to give some allocations towards those who are working on their own and local traders who have to close down their business," the news portal reported him saying.