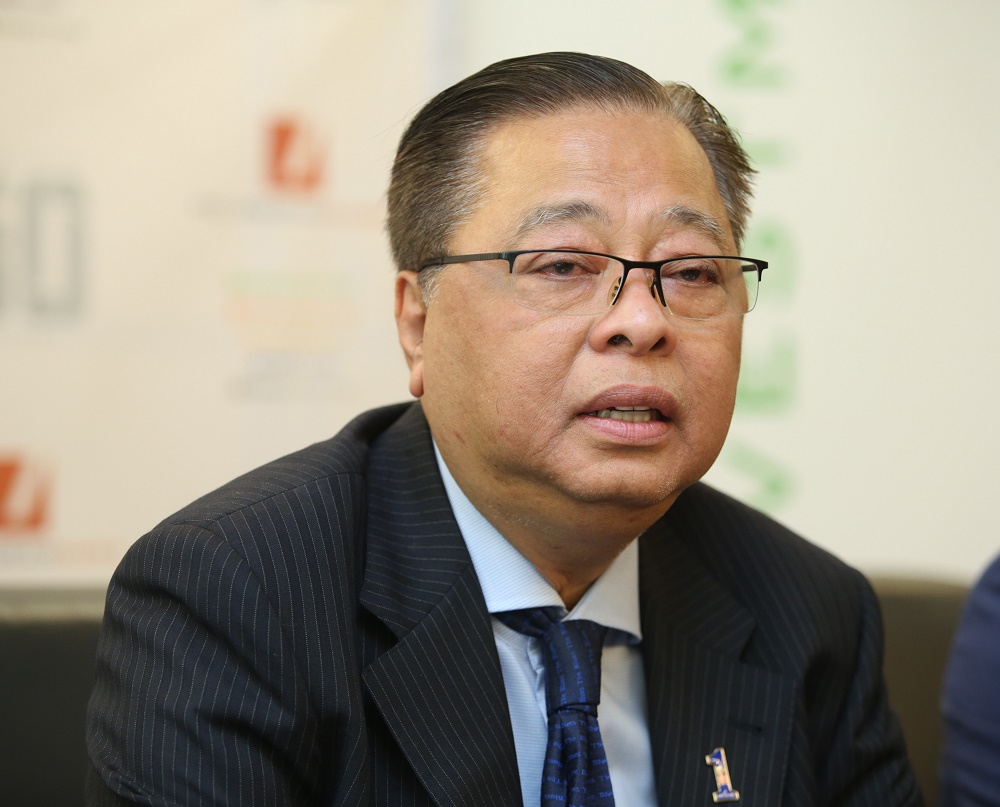 KUALA LUMPUR (March 28): Malaysians are reminded not to share fake news about the federal government escalating the Movement Control Order (MCO) to a full lockdown, said Senior Minister (Safety) Datuk Seri Ismail Sabri Yaakob today.
"I want to clarify here that news about curfew, emergency ordinance, and others are fake news," said Ismail Sabri in a national address after the daily special meeting of the relevant ministries on the MCO implementation.
"As long as the order is enforced under Act 342 [in relation with] the Ministry of Health (Prevention and Control of Infectious Diseases Act 1988), it is not a curfew but a movement control order," he said.
"Maybe we have limited opening hours, for example, for supermarkets. But they will remain open for the public," he said.
From the start of the MCO on March 18 until March 25, the police have received reports on 114 fake news cases, of which seven investigation papers have been opened.
MCO applies in gated community
Meanwhile, Ismail Sabri also said today that the MCO also applies within gated community.
"Yesterday there were members of the public who breached the order by going jogging in a group within that community. Action was taken against them, and we hope this will not occur again," Ismail Sabri said.
As at March 28, the police reported an MCO compliance rate of 97% nationwide.
Some 614 arrests have been made in relation to the breach of the MCO up until yesterday, with 320 arrests made yesterday and 162 on Thursday.
Ismail Sabri reiterated that group gatherings are not allowed, including for Friday or group prayers. One mosque was stubborn and conducted prayers, resulting in the arrest of 116 men, the minister added.
On the implementation of the economic stimulus package announced yesterday by Prime Minister Tan Sri Muhyiddin Yassin, Ismail Sabri reminded Malaysians to go through the official channels to avoid being scammed for personal data.
Efforts ongoing to return stranded Malaysians overseas
Additionally, the minister said the government is in the works to bring home 1,988 Malaysians stranded in India currently.
"We have prepared 12 commercial planes to bring them back in the near term, and we thank the MIC for contributing towards the arrangement and in the chartering of the planes," he said.
"We also have Malaysians stranded in Egypt, and they will be brought home tomorrow," he added.
"We still have 3,162 Malaysians stranded in 62 countries, and to-date we have brought home 2,612 Malaysians who were stranded," he said.
In Malaysia, efforts are ongoing to conduct the disinfection process in hotspots since March 23.
"Until yesterday, the Kuala Lumpur City Hall (DBKL) has conducted the process in 11 markets, and it continues today in Sri Petaling.
"The Ministry of Housing and Local Government will be responsible for the disinfection process nationwide, through the local authorities and the Fire and Rescue Department.
"This process will begin on Monday, March 30, and will focus on high-risk areas before moving to other locations.
"The ministry will also conduct house-to-house disinfection in people's housing projects (PPR)," he said.
The MCO has been extended to April 14. At the time of writing, Malaysia has recorded 2,161 COVID-19 cases, with 26 deaths while 259 patients have been cured.
Stay calm. Stay at home. Keep updated on the latest news at www.EdgeProp.my. #stayathome #flattenthecurve
Click here to see residential properties for sale in Putrajaya.
Click here for more property stories.