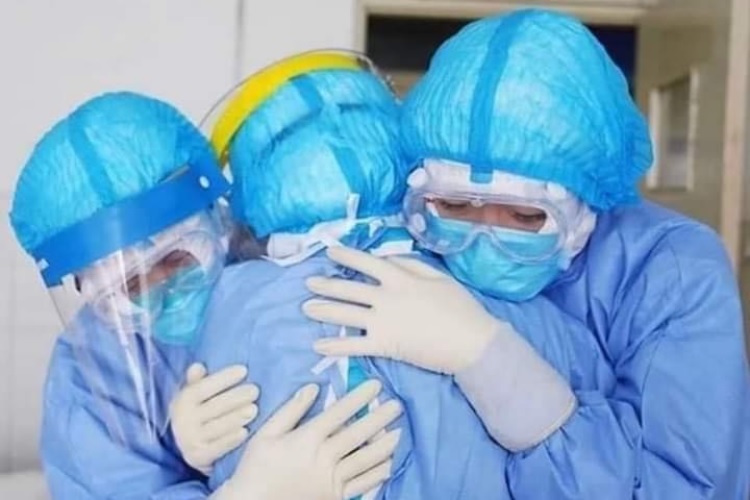 KUALA LUMPUR (April 1): Over 2,300 volunteers have joined health and medical support teams to combat the COVID-19 outbreak in Malaysia, but the Ministry of Health (MoH) wants more.
More specifically, MoH director-general Datuk Dr Noor Hisham Abdullah said the ministry needs more anesthesiologists and nurses with specialized experience in intensive care to help attend increasing numbers of COVID-19 patients who are required to be placed in intensive care units (ICU).
"We really welcome volunteers such as anesthesiologists or intensivist nurses who served in the ICU. We see an increase in cases of COVID-19 patients being put in ICU. Yesterday, there was an increase of 8 cases, and those in need of respiratory assistance increased by 6 cases," he told a press conference today.
"So those with the relevant expertise who are now retired or working in the private sector, are welcome to join us to serve MoH."
To date, Noor Hisham said 2,359 volunteers have joined and been assigned in stages to the COVID-19 health and medical support teams. He added that the ministry is also currently working with central agencies to get the contracts sorted out for medical professionals who wish to work with his ministry for the duration of the outbreak.
Volunteers come from various areas of healthcare and they include 65 medical specialists in various fields, 159 medical officers, 909 nurses, 220 lab technicians, 704 medical assistants, 106 X-ray technicians, 56 physiotherapists, 70 microbiologists, seven pharmacists, 44 assistant pharmacists, 11 safety and health officers, two psychologists and six counselors.
Those who are or have worked in healthcare and wish to volunteer, may fill out registration forms here and here.
Noor Hisham also updated that there are now 48 labs throughout the country that are capable of conducting COVID-19 screenings, and they are those under MoH, public and private universities, the Armed Forces, the Ministry of Science, Technology and Innovation, and private ones.
This has increased the national capability to run 11,500 tests daily; the ministry's target is 16,500 tests daily.
Since the outbreak, MoH has managed to increase its capacity to 70 hospitals which provide COVID-19 screening services in all states, compared with 57 previously, and 38 hospitals which provide COVID-19 treatment compared with 26 previously.
As a result, the number of beds for COVID-19 treatment has increased to 3,994. MoH is also planning to increase the number of beds through identifying and renovating MoH Training Institutes to become quarantine and treatment centres, with a total of 1,937 beds.
Noor Hisham said his ministry has placed an order for 956 more ventilators, which are expected to be delivered within the week.
As of now, the country has 1,670 medical ventilators including those in private hospitals.
Stay calm. Stay at home. Keep updated on the latest news at www.EdgeProp.my. #stayathome #flattenthecurve
Click here to see residential properties for sale in Kuala Lumpur.