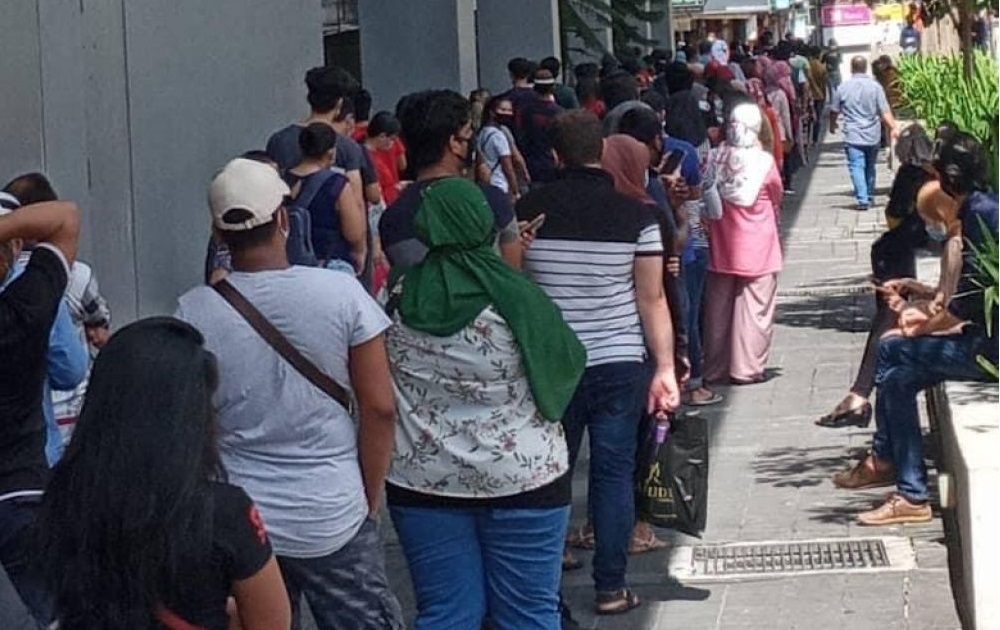 KUALA LUMPUR (May 4): Snap some pictures and you think you got the whole story. It turns out that may not be the case, as far as Kenanga Wholesale City and the "long queue" at its premises this morning is concerned.
It was reported by a Chinese daily that netizens have spotted a long queue of about 300 people near Kenanga Wholesale City in Pudu on the first day of the conditional movement control order (CMCO).
According to that report, some of those in the queue are staff and tenants of the wholesale centre but "the majority of the visitors are small traders who come to buy their supplies", who were "eager to get their stocks to resume their operations".
The netizens were concerned that the big crowd might cause another wave of infection as some were seen without "face masks (or not wearing it properly) while others were not following the social distancing rules.
However, Kenanga Wholesale City later clarified with The Malaysian Insight that queue outside the mall shown in social media pictures were that of mall employees waiting for temperature checks and their health details taken before being allowed to enter and clock in.
"They were workers at the mall. The queue was because we were taking the temperature and recording their details. We had to take individual details.
"We were complying with the procedure set out by the government," KWC advertising and promotions assistant manager Wendy Lam told the news portal.
The police also later arrived to check things out and Lam said the mall management "had explained the cause of the queue to the police".
She explained that employees arrived at 9am and the process of taking their temperature and health information was only completed by noon.
She added that customers and mall tenants also had to undergo the same checks before entering.
Stay safe. Keep updated on the latest news at www.EdgeProp.my