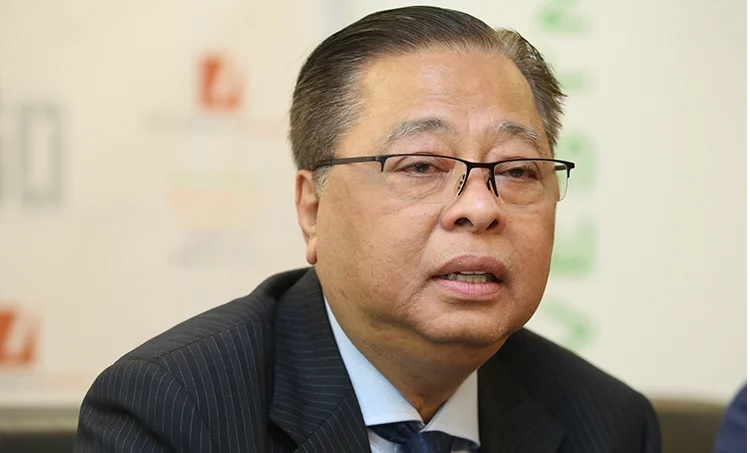 PUTRAJAYA (May 19): The police and military will carry out patrols in residential areas during the upcoming festivals to ensure compliance of the standard operating procedures (SOPs) for visits under the Conditional Movement Control Order (CMCO).
Senior Minister (Security Cluster) Datuk Seri Ismail Sabri Yaakob (pictured) said if too many vehicles were seen parked outside a residence during the festivals, the police and military personnel will go in and check to ascertain the number of people inside.
"So, I would like to remind everyone that the police and military have agreed to carry out patrols on the first day of Aidilfitri and other festivals to ensure compliance of the SOPs," he said at the daily press conference here today.
Prior to this, the government announced that visits in conjunction with Aidilfitri, Pesta Kaamatan and Hari Gawai, have been limited to only the first day of the festivals and should involve only up to a maximum of 20 people per day, subject to the size of the residence.
Meanwhile, Ismail Sabri stressed that interstate travel to celebrate Aidilfitri is strictly not allowed, not even for married couples living and working in different states.
"The interstate travel ban applies to all including couples living in different states. For husbands to visit their wives in another state, the interstate travel permission given is for other days, not for Aidilfitri.
"Many are taking advantage of this permission to travel during Aidilfitri, but I have already made it clear that for interstate travel, they have to obtain police permission.
"If the police are satisfied with their excuse that they are not travelling interstate for Aidilfitri and that they have indeed not seen their families for a long time and that they have permission from the government, then it is up to the police to give them the interstate travel permission," he said.
The minister said the ban was not just for land routes, but also air routes involving flights between states in the peninsula, and also Sabah and Sarawak, except for emergency cases.
He also advised those who wanted to travel across states using air transport to obtain police permission first to prevent their flights from being blocked.
"For flights to Sabah and Sarawak, all passengers will be compelled to undergo Covid-19 screening and swab test upon arrival at their respective airports.
"If the test came back positive, they will be rushed to a hospital, and if it is negative, they will be allowed to go home for self-quarantine, but I would like to stress that those who failed to comply with the quarantine order will face stern action," he said.
To those returning to Sarawak in particular, Ismail Sabri said individuals whose first swab test came back negative will have to take the second swab test after 10 days to ensure that they are really free from the virus.
However, he said this rule does not apply to varsity students as they have their own standard operating procedures to follow, set by the Ministry of Health, Ministry of Higher Education and the state government.
Stay safe. Keep updated on the latest news at www.EdgeProp.my
Click here to see residential properties for sale in Selangor.