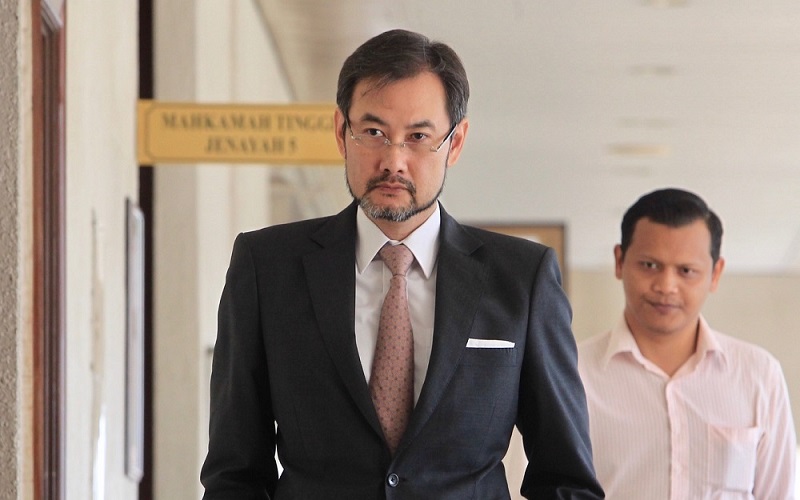 KUALA LUMPUR (May 21): An internal memo among the board and management of 1Malaysia Development Bhd (1MDB) referred to the repatriation of US$1.83 billion (RM7.97 billion) of investment from the 1MDB-PetroSaudi International joint venture (1MDB-PSI JV) as Project PITA, because it was a "pain in the a--".
Former 1MDB chief executive officer Datuk Shahrol Azral Ibrahim Halmi had told the High court today what PITA stood for after he was asked by defence lawyer Tan Sri Shafee Abdullah.
Shafee: Can you tell us what PITA stands for?
Shahrol: It was an internal joke among the management. 'P' stood for PSI, and 'ITA' stood for 'in the a--'. Because the project was a pain in the a--.
Shafee: Why was it a joke among the management?
Shahrol: The repatriation of the money was a pain in the a-- because it was a sensitive matter. We cannot just operate on a commercial basis as this was an issue that we were told to tread carefully on because it was a G2G (government-to-government deal). We were told that Datuk Seri Najib had to approve certain things and so on.
Shahrol testified yesterday that they wanted to repatriate the funds because they wanted to invest that money in the Tun Razak Exchange (TRX) and Bandar Malaysia projects.
Shahrol vehemently denied that 1MDB had lost faith in the deal with PSI.
"At the time, we raised money and 80% of it was tied up to the JV. We needed money to kick off TRX and Bandar Malaysia. That's why we want to repatriate as much of the money as possible."
The board of 1MDB had to convert the investment in the JV back to equity in 2012 — after previously converting it from equity to Murabaha notes in 2010 due to auditing reasons — in order to enable the repatriation of money.
This was done via 1MDB's purchase of a 49% equity stake in PetroSaudi Oil Services Ltd (PSOSL), a subsidiary of PSI, which was satisfied with the Murabaha notes.
The conversion of the notes was discussed during a meeting between 1MDB — represented by group strategy executive director and general counsel Jasmine Loo Ai Swan — and PSI.
Shahrol previously said Loo was the one that handled matters relating to the equity investment in PSOSL, given her experience in corporate exercises, aided by talking points provided by fugitive businessman Low Taek Jho (Jho Low).
The court was previously told that 1MDB borrowed US$1 billion in order to obtain a 40% stake in the 1MDB-PSI JV, while PSI will hold the majority 60% stake by injecting certain assets.
These assets were dubious and became a point of contention between Ernst & Young (EY) and the sovereign fund, which resulted in the auditor delaying its signing off on 1MDB's accounts for 2010.
Najib is facing four charges of abuse of power to obtain bribes totalling RM2.3 billion, and 21 charges of money laundering involving RM4.3 billion.
Stay safe. Keep updated on the latest news at www.EdgeProp.my
Click here to see residential properties for sale in Kuala Lumpur.