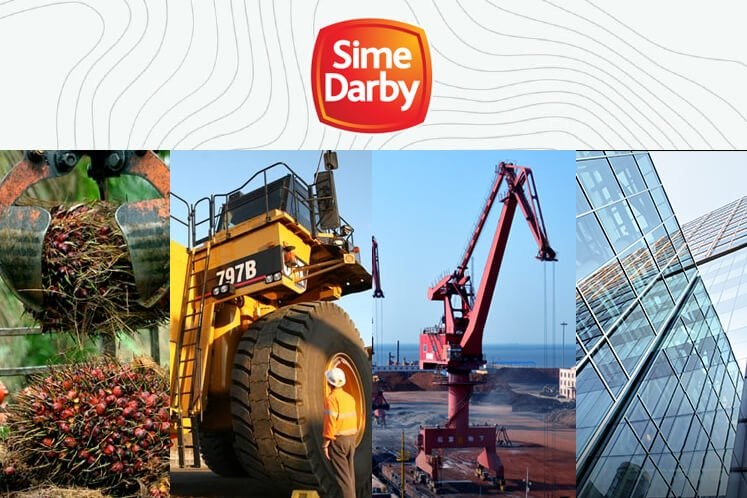 KUALA LUMPUR (May 21): Sime Darby Bhd said it is willing to part with its stake in Eastern and Oriental Bhd (E&O) if it can secure the right price.
"The answer is yes if we get a good offer," group CEO Datuk Jeffri Salim Davidson said at a press conference today on Sime Darby's latest quarterly results.
He added, however, that E&O's current price of 40 sen a share is "very low".
Sime Darby is E&O's largest shareholder with a 10.88% stake in the group.
The group's results for the third financial quarter ended March 31, 2020 (3QFY20) included the share of loss (including impairment) stemming from its equity interest in E&O amounting to RM40 million (RM33 million a year earlier).
Meanwhile, when asked if Sime Darby would dispose of more non-core assets, following the recently-announced sale of its 30% stake in Tesco Malaysia for RM300 million, Jeffri said there were other non-core assets it would consider selling.
However, such sales would only take place when the group receives good offers.
"There are more disposals to come (but) I am just not sure on the timing," he said.
Sime Darby chief financial officer Mustamir Mohamad said any disposal undertaken during FY20 will not have an impact on the results for the year.
He said that in the case of the Tesco stake disposal, it would only have an impact in FY21 as the completion of the deal would only occur then.
Asked if there would be a special dividend to shareholders on completion of the Tesco sale, Jeffri said the group's payout policy is a minimum of 50%, and its board will decide if more money can be distributed to shareholders.
On mergers and acquisitions, Jeffri said the group is looking at a couple of deals, but did not go into specifics.
"I don't think anything is going to happen for the next three to six months," he added.
Elaborating on the matter, Sime Darby chief strategy officer Datuk Thomas Leong Yew Hong said the group will continue to be on the lookout for assets that have the right value and strategic fit vis-à-vis its core businesses in the motor, industrial and healthcare sectors.
Jeffri said the group has enough cash reserves and sufficient ability to take on more debt to finance acquisitions given that valuations are currently under pressure.
"If you look at where the opportunities might be, for us we have a big China motor operation. It has been very good for us, [as] in the last few years [we] have had good profits and good returns, and frankly, we want to grow that," he said.
On Sime Darby's financials moving forward, Jeffri said it was premature to say how thegroup will fare due to the impact of the Covid-19 pandemic.
"The question is how fast are things going to recover, how confident are people to go out to buy cars and service their cars. It is very difficult at the moment to really give a clear indication on the next three months," he said.
For 3QFY20, Sime Darby's net profit fell 48.19% to RM115 million from RM222 million a year earlier. Revenue dipped 1.6% to RM8.43 billion from RM8.57 billion.
The group said the lower earnings were due to slowdowns in its industrial and motor divisions, particularly in China.
Cumulative net profit for the first nine months of FY20 declined 15.84% to RM643 million from RM764 million posted in the corresponding period of FY19. Revenue fell to RM374.04 million from RM519.07 million.
Stay safe. Keep updated on the latest news at www.EdgeProp.my
Click here to see residential properties for sale in Kuala Lumpur.