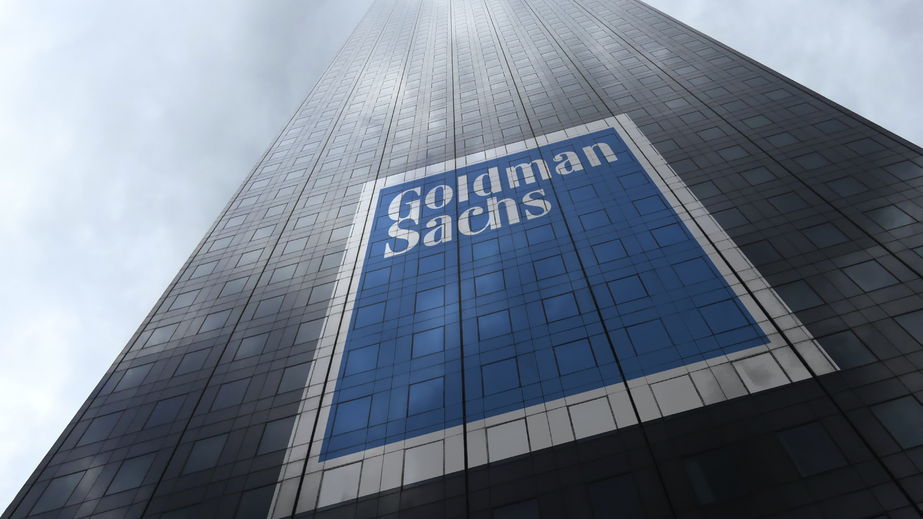 KUALA LUMPUR (June 12): Goldman Sachs is trying to get federal prosecutors to ease up on the bank for its role in a scheme to loot billions of dollars from sovereign wealth fund 1Malaysia Development Bhd (1MDB), says the New York Times (NYT).
In a report June 11, NYT's Matthew Goldstein wrote that lawyers for the bank have asked Deputy Attorney General Jeffrey Rosen to review demands by some federal prosecutors that Goldman pay more than US$2 billion in fines and plead guilty to a felony charge, citing three people briefed on the matter.
The report added that the bank has sought to pay a lower fine and avoid a guilty plea, according to the people, who spoke on condition of anonymity because the talks are continuing.
NYT said the request, which was made several weeks ago, is not unusual for a high-profile corporate investigation and often comes in the final stage of settlement talks.
However, it explained that it has been a point of pride for Goldman that it has never had to admit guilt in a federal investigation, and the scandal has already been a black eye for the bank.
Authorities in the United States and Malaysia say more than US$2.7 billion was diverted from the fund in a scheme that involved the financier Jho Low, the country's former prime minister Datuk Seri Najib Abdul Razak, and other powerful people.
The fund was meant to finance projects for the benefit of the Malaysians, but some of the cash went to buy luxury apartments, yachts, paintings and even finance the movie "The Wolf of Wall Street."
NYT said the negotiations have been delayed at times because of the Covid-19 health crisis, but that the people said they expected a resolution by early September of the criminal investigation, which has been led by prosecutors in Brooklyn and with the money laundering and kleptocracy group in Washington.
It said representatives for prosecutors in Brooklyn and the Justice Department declined to comment.
Jake Siewert, a Goldman spokesman, said the bank was "continuing to engage with all relevant authorities."
A settlement would resolve Goldman's place in the nearly five-year federal investigation into allegations of foreign bribery, corruption and money laundering involving 1MDB.
Goldman raised US$6.5 billion for the fund, earning US$600 million in fees.
Two former Goldman executives were charged in the United States.
One, Tim Leissner, has already pleaded guilty and is cooperating.
He said that he and others at Goldman conspired to circumvent the bank's internal controls to work with Low to pay bribes to officials in Malaysia in order to secure the lucrative bond work for the bank.
Leissner personally profited from the scheme and agreed to forfeit up to US$43.7 million.
Low has been charged in absentia, while Najib was charged in Malaysia.
A verdict in his trial on corruption charges could come next month.
Meanwhile, Riza Aziz, the stepson of Najib and one of the producers of "The Wolf of Wall Street," reached a monetary settlement last month with Malaysian authorities, who dropped money laundering charges against him and agreed to enter a judgment of acquittal.
NYT said prosecutors in the United States began investigating in 2015, but the case became one of the top Wall Street enforcement matters during the Trump administration.
The report highlighted that a watchdog group, Citizens for Responsibility and Ethics in Washington, recently said it wanted to know more about the interest of Trump appointees in the case.
Attorney General William P. Barr and Assistant Attorney General Brian Benczkowski — both of whom previously worked at Kirkland & Ellis, one of the firms representing Goldman Sachs — obtained ethics waivers that allowed them to participate in the 1MDB investigation. (Rosen had been a lawyer at Kirkland, but he did not need an ethics waiver because he had left the law firm more than two years ago.)
"This is a hugely significant case and we are trying to figure out if we need to be concerned whether there are conflicts of interest on the part of leading Department of Justice officials," said Noah Bookbinder, the organization's executive director.
Prosecutors in Malaysia have filed their own criminal charges against the bank and 17 executives, and are seeking a multibillion-dollar penalty.
David Solomon, the bank's chief executive officer, has apologised several times for Goldman's role in the 1MDB scandal. He has attributed the wrongdoing to a couple of rogue employees.
Besides Leissner, prosecutors in the United States have charged the former Goldman banker Roger Ng, who is awaiting trial on foreign bribery and money laundering charges.
A third former Goldman executive, Andrea Vella, was not charged but prosecutors referred to him as a co-conspirator in court filings. He has been barred from the financial industry by the Federal Reserve.
Low has never appeared in federal court.
Stay safe. Keep updated on the latest news at www.EdgeProp.my
Click here to see residential properties for sale in Kuala Lumpur.