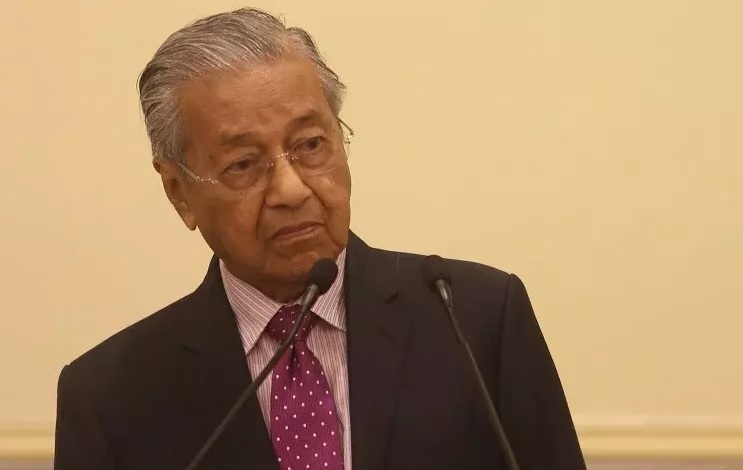 KUALA LUMPUR (June 12): The High Court has fixed next Thursday (June 18) to hear an injunction application filed by former premier Tun Dr Mahathir Mohamad (pictured) and six others against Prime Minister Tan Sri Muhyiddin Yassin.
In a statement, the group's lawyer Mohd Haniff Khatri Abdulla said the court notified him of the date today after he had filed the injunction notice yesterday.
The group members are seeking an injunction to maintain the status quo with regard to their positions in Parti Pribumi Bersatu Malaysia (Bersatu) until the disposal of a suit on the matter.
They are also seeking an injunction to prevent the party from holding any meeting or amending the party constitution, and another injunction against the Registrar of Societies (RoS) to prevent it from verifying or rectifying all Bersatu documents.
Besides Muhyiddin, who is Bersatu president, the injunction application also names Bersatu secretary-general Datuk Seri Hamzah Zainuddin, Bersatu organising secretary Captain (Rtd) Muhammad Suhaimi Yahya and RoS director-general Masyati Abang Ibrahim as respondents.
Besides Dr Mahathir, the other applicants are his son and former Kedah menteri besar and Bersatu deputy president Datuk Seri Mukhriz Mahathir, Bersatu Youth chief Syed Saddiq Syed Abdul Rahman, former education minister Dr Maszlee Malik, Bersatu Supreme Council member Datuk Wira Amiruddin Hamzah, and Datuk Wira Marzuki Yahya, who insists he is still the party secretary-general.
Haniff said the court has also fixed July 9 for case management of the main suit.
In the suit filed on Wednesday, Dr Mahathir's group is seeking a declaration that they are rightful members of Bersatu and that their posts in the party remain intact.
They are also seeking a declaration from the court that Section 18C of the Societies Act 1966 (which allows the expulsion of members who bring their disputes to the court) is not applicable.
Besides seeking reinstatement to their posts, Dr Mahathir and the six others are also challenging the cessation of their membership as affirmed in Bersatu's June 4 meeting, and another declaration that Muhyiddin is not Bersatu's acting chairman or chairman.
They are also seeking a declaration that Muhyiddin and the other defendants' membership in Bersatu ceased between Feb 28 and May 1, and that any party member appointed as minister, deputy minister, political secretary, special officer or to a position in a federal agency or government-linked corporation effective March 1 had ceased being a member.
They are further seeking a declaration that the decisions made by the Bersatu supreme council chaired by Muhyiddin on Feb 24 are null and void.
The group is also challenging the appointment of Hamzah as the secretary-general replacing Marzuki.
Further, they want a declaration to nullify Hamzah's actions, decisions or directives as the party secretary-general,
They also want all decisions concerning Bersatu taken by Muhyiddin, Hamzah or Muhammad Suhaimi from Feb 23 until the end of this legal action be declared null and void.
Stay safe. Keep updated on the latest news at www.EdgeProp.my