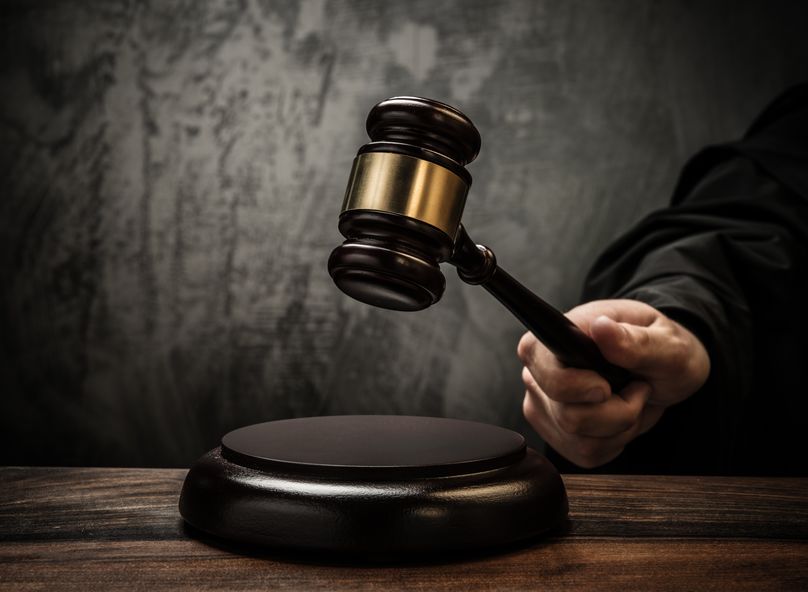 KUALA LUMPUR (June 18): Yayasan Al Falah's purchase of two bungalow houses in Country Heights, Kajang, for RM5.9 million in 2017 was paid for by former Deputy Prime Minister Datuk Seri Ahmad Zahid Hamidi, the High Court was told yesterday.
"With regards to the purchase of the two bungalows on Lot 356 and Lot 403 by Yayasan Al Falah, for which my firm prepared the sales and purchase agreement, the money came from Ahmad Zahid," said lawyer Faisalluddin Mohamat Yusuff.
"The agreement was made between Bee Garden Holdings Sdn Bhd, the owner of the property, and Yayasan Falah. And the payment of RM5.9 million for the purchase was made via a cheque," added Faisalluddin.
Faisalluddin, who is also a trustee of Yayasan Al Falah, said the foundation was founded in 2014, and run by Ahmad Zahid's siblings to undertake charity activities in honour of their late father Hamidi @ Ahmad Tarmidzi Radin Abdul Fateh and late mother Tuminah Abdul Jalil.
Replying to Deputy Public Prosecutor Ahmad Shazalee Abdul Khairi, the lawyer said Yayasan Akalbudi, another charitable foundation, is run specifically by Ahmad Zahid.
He also said that the chairman of Yayasan Falah's board of trustees, Datuk Mohamad Nasaee Ahmad Tarmizi, is Ahmad Zahid's younger brother.
Faisalluddin told the court that he knew Ahmad Zahid, as his kampung was located in the former Deputy Prime Minister's Parliamentary constituency of Bagan Datuk in Perak.
He added that he had also known Mohamad Nasaee since 2004 after representing him in some legal matters following the death of his first wife.
Faisalluddin is the 66th prosecution witness in the trial of Ahmad Zahid on 47 charges — 12 for criminal breach of trust, eight for corruption and 27 for money laundering — involving tens of millions of ringgit of funds belonging to Yayasan Akalbudi.
The witness said the two bungalows were purchased as they were located near the surau in Country Heights, and were intended to be used for religious purposes.
On Tuesday, Bee Garden director Tan Sri Lee Kim Tiong @ Lee Kim Yew, who is also the founder and chairman of Country Heights Holdings Bhd, testified that while Yayasan Al Falah was the purchaser of the two bungalows, the RM5.9 million payment came from a law firm called Lewis & Co.
Faisalluddin said he had sought an explanation from Nasaee as to why the cheque for RM5.9 million came from the law firm, and Nasaee told him it was a donation from Ahmad Zahid.
When cross-examined by lawyer Datuk Ahmad Zaidi Zainal for Ahmad Zahid, Faisalludin agreed that Yayasan Akalbudi's payment for the two bungalows could be considered as wakaf or endowment for religious purposes as it is stated in the foundation's memorandum of articles of association and also that of Yayasan Al-Falah.
Huge sums transferred to Lewis & Co from inactive firm
Also testifying in the trial today was Kamarunisah Ahmah Shah, a director of Ekares Sdn Bhd, a company formed in 2013 for oil and gas trading.
Kamarunisah said she hails from Bagan Datuk and is married to Omar Ali.
"Ekares has a CIMB bank account whereby I am the sole signatory. Whatever funds received is deposited in the Ekares Sdn Bhd account and whatever cheques issued to Messrs Lewis & Co would be paid from funds received by my husband through an unidentified individual.
"I verify that Ekares does not have any project and does not have the funds to pay to that legal firm, and that my company does not have any relations with Messrs Lewis & Co," she said.
Kamarunisah agreed that between April 21, 2016 and June 30, 2016, 16 cheques for a total amount of RM4.559 million was issued by Ekares to Lewis & Co.
She said that on May 23, 2016 alone there were seven cheques for a total amount of RM2.188 million issued to the law firm.
Nine cheques for a total amount of RM2.37 million were issued on July 14 and 15, she added.
Kamarunisah said in all these instances, she had been asked by her husband Omar to sign blank cheques.
According to testimonies from earlier witnesses, Omar has a money-changing business and had given out loans to several individuals, with the repayments deposited in Lewis & Co's account.
The hearing before Justice Collin Lawrence Sequerah continues tomorrow.
Stay safe. Keep updated on the latest news at www.EdgeProp.my
Click here to see residential properties for sale in Perak.