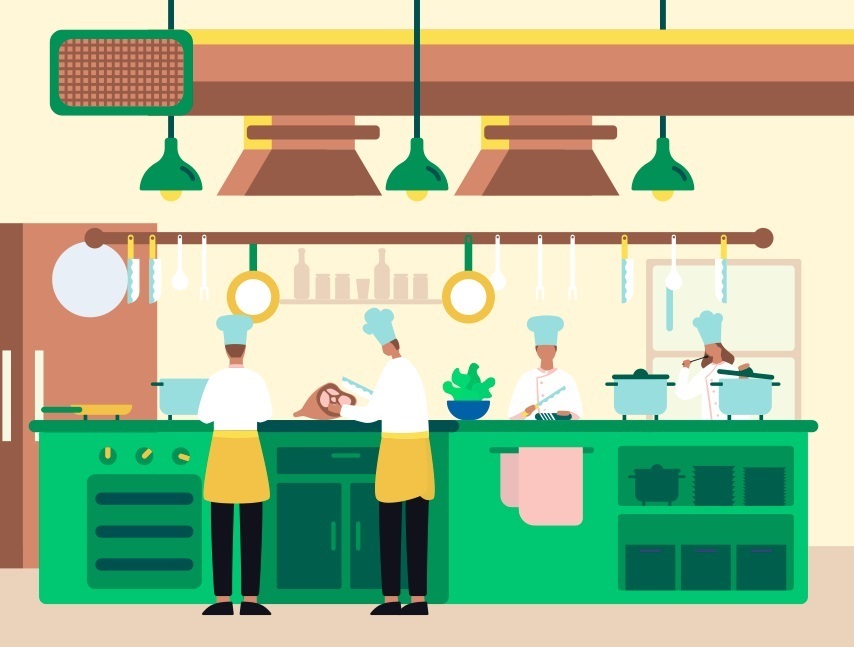 It has many names – ghost kitchen, virtual kitchen, shared kitchen and even dark kitchen. However, cloud kitchen, as it is generally known, is still a rather fresh concept, especially in this country. The concept itself is not entirely new though, for non dine-in pizza shops like Pizza Hut and Domino's have been around for some time. Malaysia's very own homegrown food delivery startup, Dahmakan also employs this concept of having a commercial space fitted out or purposely built to produce cooked food specifically for delivery.
Earlier this year, GrabFood opened its first cloud kitchen in Singapore. e GrabKitchen, which shares a building with a factory and ware- house, has 10 virtual restaurants. Each kitchen measures about 129 to 226 sq ft and is equipped with sinks and other fixtures. e tenants supply their own refrigerators, cooking gear, utensils and ingredients. It mainly provides food delivery services to the public.
The cloud kitchen concept can impact the real estate industry significantly, especially the commercial, hospitality and industrial sectors, says real estate service provider JLL Property Services (Malaysia) Sdn Bhd.
"Exactly which sector will vary, and the degree of the effect is related to how the particular cloud kitchen operates.
"For example, a cloud kitchen can be made up of multiple kitchens of different F&B brands under the same premises or in separate premises or it could be one single kitchen shared by multiple brands.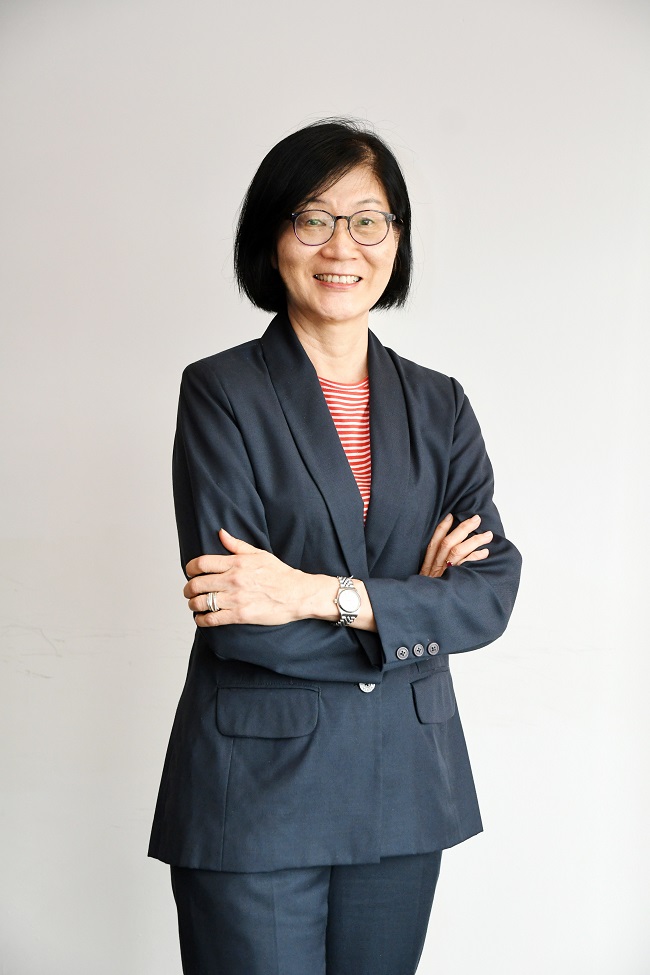 "But neither model exists in Malaysia though because the cloud kitchen concept is relatively nascent here but it is already seen elsewhere so, it is a matter of time before the concept appears here," JLL Property Services country head and managing director Y Y Lau tells EdgeProp.my.
She adds that if cloud kitchens took off in Malaysia, it could raise the occupancy rate and demand for certain properties typically shop lots though some cloud kitchens might utilise industrial spaces.
"Capital-intensive companies can acquire the properties first before fitting in the kitchen(s), while some may choose the sub-leasing direction. Hence, this will affect both sales and rental demand," explains Lau.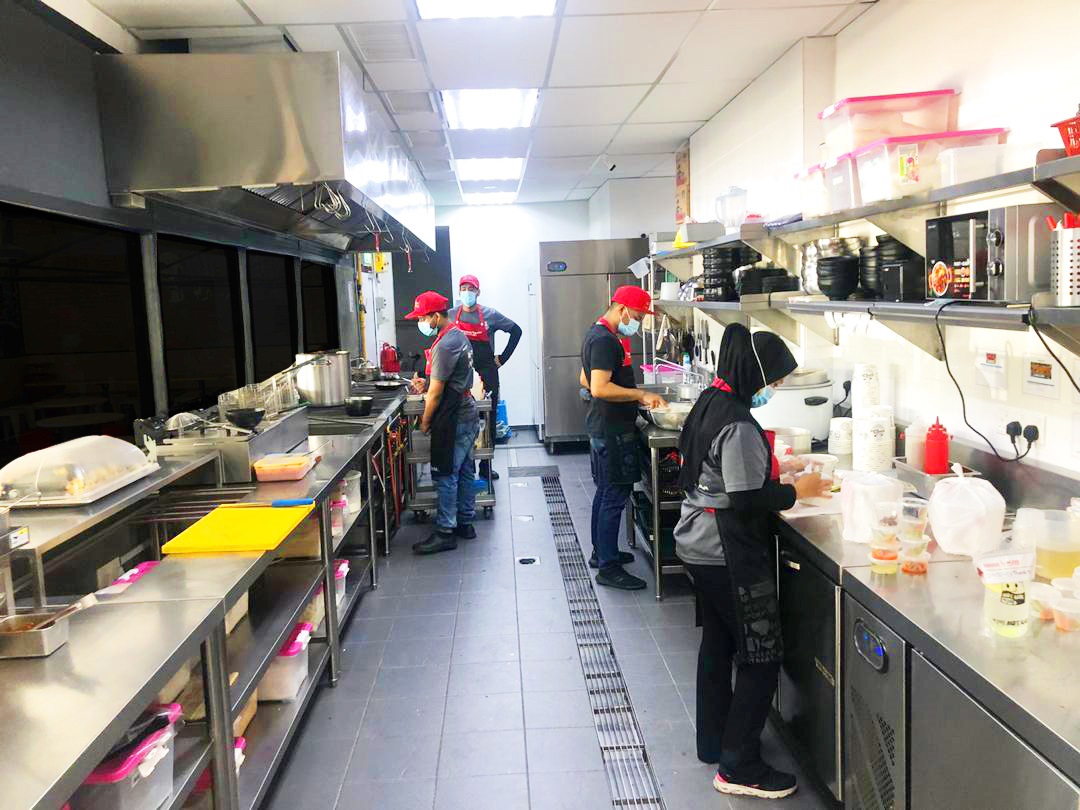 In order to be more cost-efficient, some cloud kitchen start-ups chose to work with existing kitchens, especially those within hotels that are experiencing low occupancy such as during non-peak seasons, she notes.
"This can allow the hospitality sector to benefit from the increased activities, cash-flow and possibly brand recognition. In return, the start-up does not need to incur high cost for property acquisition or kitchen fittings," she highlights.
She also draws a comparison between cloud kitchens and co-working spaces, noting their similar concepts and advantages over their respective traditional counterparts.
Cloud kitchens can be attractive due to their nature of operations as they do not require premium locations (partly because they do not need a storefront), are able to share space with multiple operators and can collaborate with "idle" kitchens such as hotel kitchens as mentioned.
"There are economies of scale if the operator prepares food en masse as opposed to cooking for a few. If they can offer a reasonably good value for the cooked food — partially contributed by using cloud kitchen — this ecosystem will likely prevail and grow," notes Lau. "No doubt cloud kitchens have a potential in Malaysia. It has good prospects with the prevalence of food delivery here and with well-known companies such as Grab getting on board.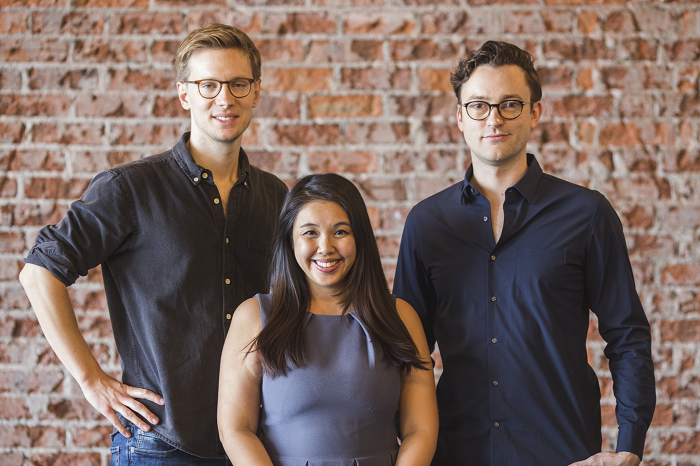 "Moving forward, online shopping, including for food, is likely to increase. With the Covid-19 pandemic and its consequential control measures limiting dining-in, more consumers are ordering food online and likely to notice its convenience. "Overall, for consumers, cloud kitchens are highly beneficial. They offer more choices, convenience and possibly more affordable prices. Couple that with the government welcoming innovation and new economies, we see no cloud over this concept," declares Lau.
During the EdgeProp.my Facebook LIVE Fireside Chat: "The F&B Revolution: When customers can't visit you, what do you do?" on May 15, Savills Malaysia associate director of retail services Murli Menon said cloud kitchens could be an economically viable option for operators who need to cut down costs like staff salaries and space rental fees.
Hence, he deduced the concept might work better for smaller and individual F&B businesses, such as hawkers. However, for those who already have a number of physical stores, they might be less incentivised to move into cloud kitchens.
"It's a distribution game. Businesses need to find the combination that gives the best possible results," said Murli.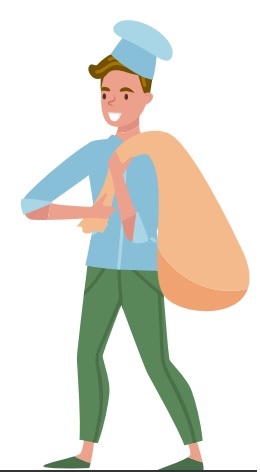 He pointed out that at the end of the day it is about balancing the risk and benefits. "If the risks are mitigated, then one would be happy to move into a cloud kitchen," he pointed out.
Cloud kitchen in action
MyeongDong Topokki (MDT), a popular local restaurant offering Korean street food and delicacies, is the latest F&B operator to hop onto the cloud kitchen bandwagon. Since the Covid-19 outbreak began and the Movement Control Order (MCO), food operators in the country have been heavily reliant on delivery services as they face little to no prospect of serving dine-in customers.
"However, solely depending on delivery partners alone has its limitations, so we started the cloud kitchen concept as well. Other than that, we also launched our MDT Apron (a DIY food preparation kit) starting with some products such as kimchi," MDT CEO Vincent Lua shares with EdgeProp.my.
He adds that in the beginning, the response for its cloud kitchen did lag a little as people were generally not familiar with the concept, coupled with limited coverage areas. "Fortunately, business has picked up as we have man- aged to increase the coverage areas and thus, gained more new customers," says Lua.
"By using a highly innovative and customised system, we are able to deliver the food to customers' doorsteps. We trained a dedicated team to handle the system and customer queries for added convenience. With that, we can reach more customers even without the presence of physical stores, instead of just relying on the standard online platform alone," offers Lua.
In terms of cost, he notes it is cheaper than a physical store. "Cloud kitchen is mostly digital. We do not need extra expenses for storefront renovations, high staffing and rentals. Instead, we just need to ensure that our digital platform is strong," says Lua.
MDT's current cloud kitchen is located at OUG Parklane, Kuala Lumpur in a shop lot with a built-up space of about 1,400 sq ft.
Scratching the surface
EdgeProp.my also spoke to Dahmakan, the local startup which has been in the remote kitchen business since 2015. It is not spared from the impact of the Covid-19 outbreak too.
"Dahmakan's operations have been significantly impacted by the pandemic and the changing regulating controls thereof. During the introduction of the MCO, only essential services were able to operate.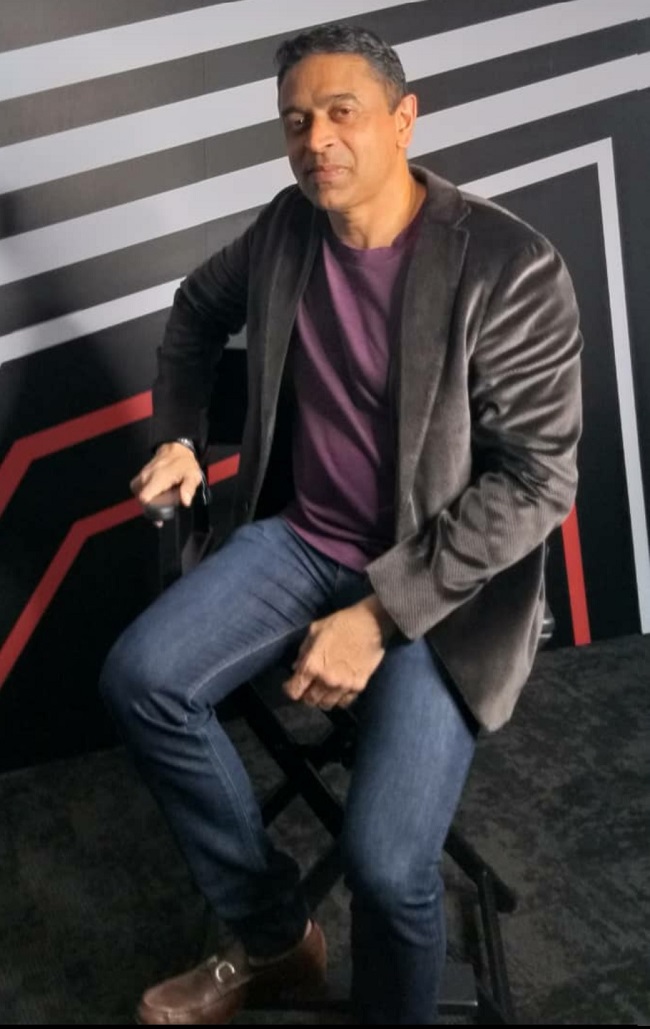 "Food delivery was also exempted. We understand it as a big responsibility in the current times to support the community. It comes with special challenges though. We are disinfecting our kitchens multiple times per day, measuring temperatures hourly, providing our delivery riders with free masks and enabling contactless de- livery by default while disabling cash payments. Also, all office employees have been working from home and we are still very cautious against moving some employees back into the office post-MCO," Dahmakan co-founder and CEO Jonathan Weins tells EdgeProp.my.
"Before starting Dahmakan, our COO and co-founder Jessica Li and I were working with a food delivery company in Hong Kong. We realised the way food delivery is typically done leaves the consumer with a high price tag due to a lot of extra fees. In many cases, consumers must pay 40% higher prices for delivery than for dine-in.
"We thought this was crazy and that tasty and convenient food should be affordable for everyone. So, we started on a blank canvas and re- thought food delivery — on how to cut cost out of the food delivery value chain," Weins recounts.
The result — a central kitchen which is located in an industrial area that allows Dahmakan to source much higher volumes than any restaurant with more efficient staffing in addition to delivering food directly to consumers, bypassing intermediaries (who often mark up prices) and also, saving significantly on space rental too.
"This is paired with our routing algorithms that enable our riders to achieve incredible efficiency and little idle time. We are passing those savings onto the consumers to provide more value. We can now offer food delivered at prices much lower than any other food delivery alternatives. Many dishes can now be offered at lower prices than dine-in prices in restaurants while having the same or higher quality," declares Weins.
He notes that Dahmakan's focus has been to utilise higher volumes and improvements in logistics technology to drive down costs and provide added value to customers. "Every day, we are working on making meals more affordable for customers while increasing quality. We think this is also in line with a slower economy as consumers will be more cost-conscious while expecting higher value," he says.
"The food delivery industry (and even cloud kitchen concepts) across Southeast Asia is still in its infancy stage. The term 'cloud kitchen' is still not very well defined and many different business models fall under this label.
"Most so-called 'cloud kitchens' currently are simply restaurant operations that do delivery-only without dine-in options. This is in fact, just scratching the surface of the [vast] potential for cloud kitchens.
"In the long term, we expect significant growth and ground-breaking transformations across the entire food delivery supply chain. Then cloud kitchens will have the capability to make convenient food accessible for most of the population on a daily basis," says Weins.
Stay safe. Keep updated on the latest news at www.EdgeProp.my
This story first appeared in the EdgeProp.my e-Pub on June 26, 2020. You can access back issues here.