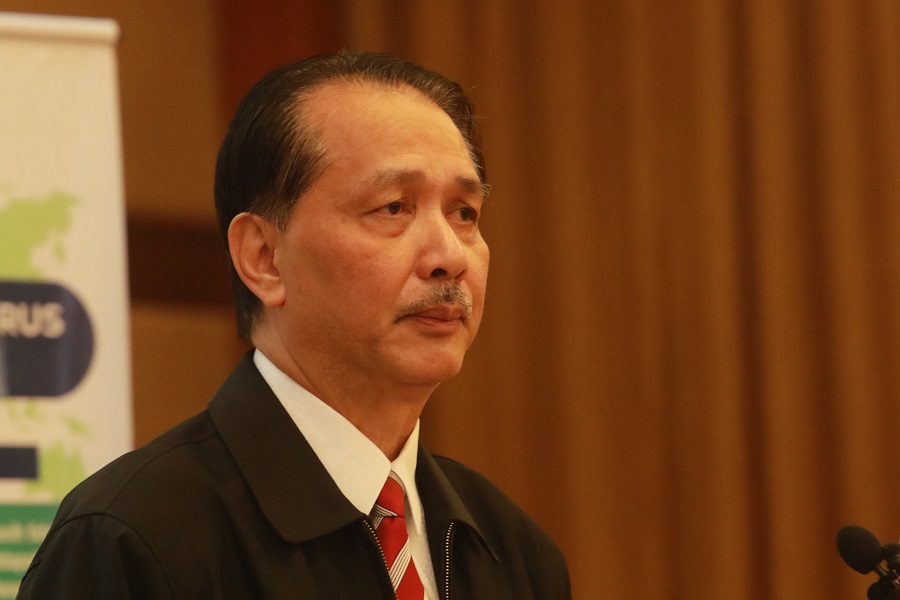 KUALA LUMPUR (June 27): Malaysia will not issue "immunity passports" to those recovered from Covid-19, as there is still the possibility of a second infection, Health Director-General Datuk Dr Noor Hisham Abdullah (pictured) said today.
"If you are infected, that does not mean that you will not be infected again," Noor Hisham said at a media briefing on Covid-19 yesterday. "Because the antibody that is built up may not be sufficient to defend against a second infection."
The director-general pointed to a research done in China, which showed only 17% of people in the community have built up immunity against Covid-19, and even then, the immunity is not guaranteed to stay for long.
"There are studies that show that the antibody IgM (Immunoglobulin M) and IgG (Immunoglobulin G) decreases after three months of being in the human immune system.
"So, if it has decreased, it means that there is no immunity to a second infection," Noor Hisham said.
IgG antibodies develop in most patients within seven to 10 days after symptoms of Covid-19 begin, while IgM is usually the first antibody produced by the immune system when a virus attacks.
Immunity passports are a form of documentation given to those who have recovered from Covid-19. Among countries that have been reported to consider the measure include Chile, Germany, Italy, the UK and the US.
However, the World Health Organization (WHO) issued a scientific brief in late April, stating there is no evidence that those infected with Covid-19 are protected against a second infection.
As such, the WHO argued there is not enough evidence about the effectiveness of antibody-mediated immunity to guarantee the accuracy of an "immunity passport" or "risk-free certificate" at this point in the pandemic.
"People who assume that they are immune to a second infection because they have received a positive test result, may ignore public health advice," the world body said.
"The use of such certificates may therefore increase the risks of continued transmission. As new evidence becomes available, WHO will update this scientific brief," it said.
In Malaysia, Noor Hisham said the health ministry conducts follow up checkups to recovered Covid-19 patients every three months since they are discharged, to study if there are long term effects to the patients' lungs.
"But our experience, and the world's [with Covid-19] at this point, has only been six months. [So we are still not sure] what will happen to the patients' lungs and also the antibody response after nine months, one year, two years and so on," he said.
Stay safe. Keep updated on the latest news at www.EdgeProp.my