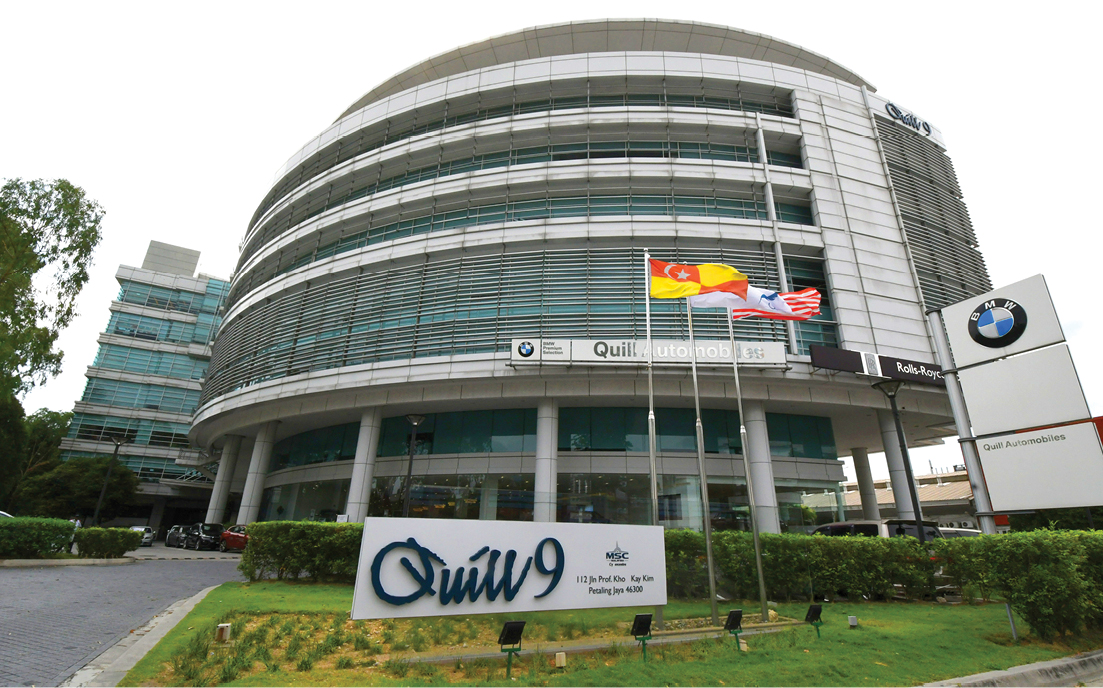 10 years and above non-strata office Bronze: Quill 9
Located at Jalan Professor Khoo Kay Kim, Petaling Jaya in Selangor, Quill 9 is an eight-storey Grade A commercial complex with a built-up area of more than 280,000 sq ft. Some of the anchor tenants in Quill 9 are Dutch Lady, Fuji Xerox and Rolls Royce Motorcars. It is also where the building's developer and owner — Quill Group of Companies' headquarters — is located.
"Quill 9 is a relatively low density compared to other commercial buildings nearby. The lower tenant density means less congestion at the common areas and easier access to building facilities," says Quill Group of Companies CEO Koong Wai Seng.
Quill 9 has all along recorded 100% occupancy since the MSC-status building was completed 11 years ago and the company is proud of its high tenant retention rate with some tenants having been with Quill 9 since day one.
Koong believes the support from the tenants speaks for the quality of the building maintenance and management which has led to Quill 9 winning the Bronze in the 10-years and above non-strata office category of EdgeProp Malaysia's Best Managed and Sustainable Property Awards 2020.
Koong attributes the achievement to teamwork. "Quill is a fully-integrated multi-disciplinary property services group with in-house teams of architects, engineers, space planners, interior designers, builders and facility managers.
"We are unique as we are able to provide for our customers' needs from the inception of the building project until they occupy and use the office space. Through sharing of knowledge, experiences and best practices among Quill's in-house teams, we provide a holistic value proposition to our customers," he notes.
No doubt, Quill 9 has benefited from the 'A to Z' strategy practised by the group and the excellent communication between the in-house teams.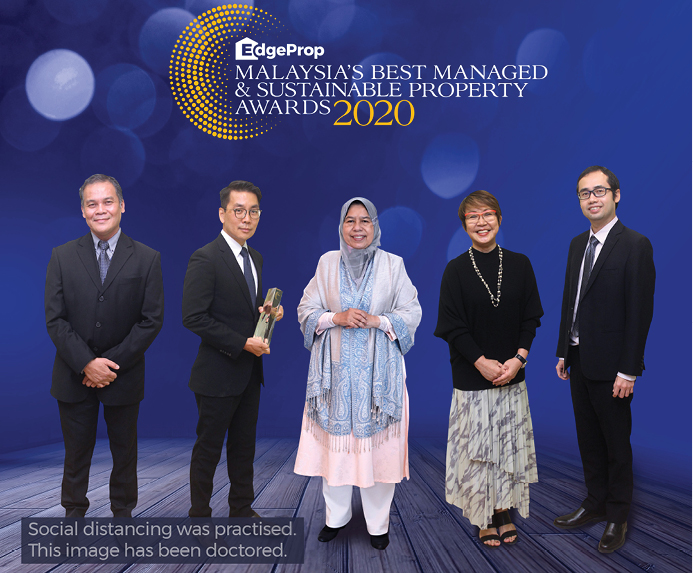 Decision-making can be done quickly and efficiently. For instance, when one team raises a suggestion that may not be workable to another team, the suggestion can be refined straightaway to make it workable as the M&E engineer, designer, architect and facility management teams are all in the same office and have worked on the project from the beginning.
The facility management team is especially crucial as its members are on the frontline to collect tenants' feedback and to learn lessons from their management experience for better and more sustainable planning of future projects.
Quill 9 was the result of feedback from tenants of Quill Group's other buildings, hence it was designed with large floor plates of up to 50,000 sq ft so that the entire staff of a company can be on the same floor. This also increases staff interaction and synergy in work processes.
Quill 9's unique circular design allows for more windows than usual, providing ample natural light, which is conducive to the wellbeing of its occupants while contributing to energy savings.
"Tenants are assured of Quill's quality not only when it comes to the building architecture, but also internal designs, features and fit-outs, as well as the on-going maintenance and customer care that follows. More than just being partners with the tenants, we want to treat them with care and honesty as this would create an intrinsic value and benefit the company and its future projects in the long run," Koong notes.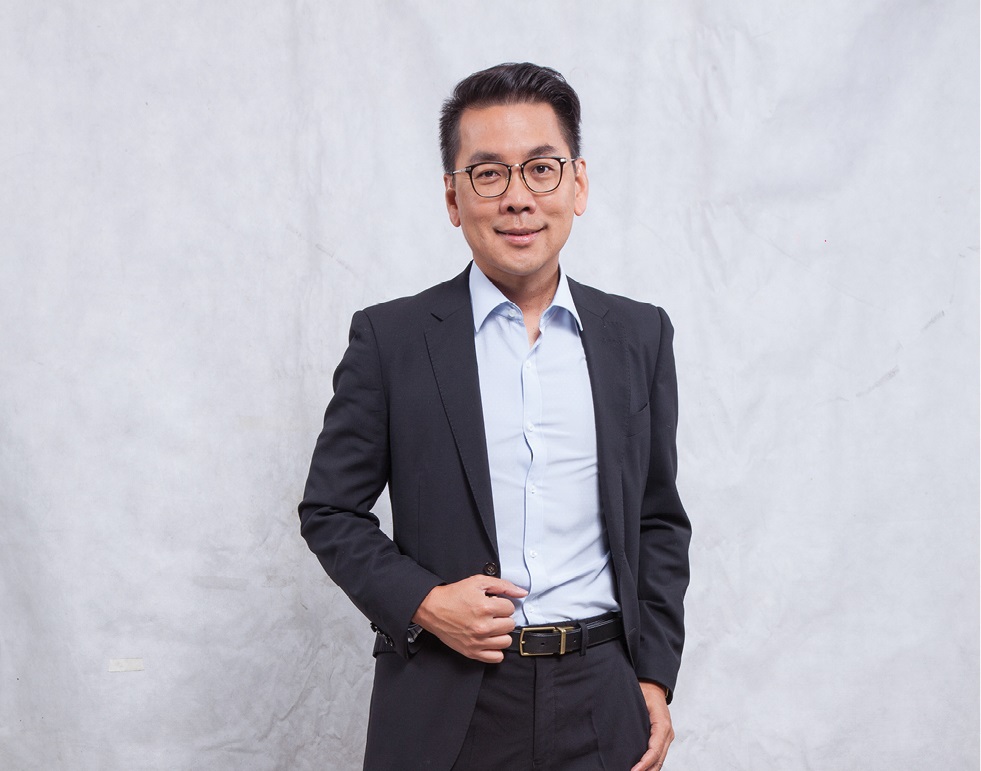 Due to the current Covid-19 pandemic situation, the facility management's top priority now is to ensure precautionary measures are in place and are adhered to for the health and safety of tenants and visitors.
"Thanks to the large floor plates and the low density of the Quill 9 building, there is less congestion especially in the common areas, so we are able to practise social distancing with one another," Koong notes.
He describes the relationship between the facilities management team and Quill 9 tenants as excellent as the team provides personalised service.
"Our facility team members always put themselves in the shoes' of the tenants. That is the way to keep the tenants happy because this relationship is not just pure business, but to care about their overall safety and comfort. Most of the tenants have been with us for well over 10 years," Koong concluded.
Get the full results of EdgeProp Malaysia's Best Managed & Sustainable Property Awards 2020 here: https://www.edgeprop.my/awards2020
View the virtual awards ceremony here: https://buff.ly/2YFNcVg​
This story first appeared in the EdgeProp.my e-Pub on July 2, 2020. You can access back issues here.