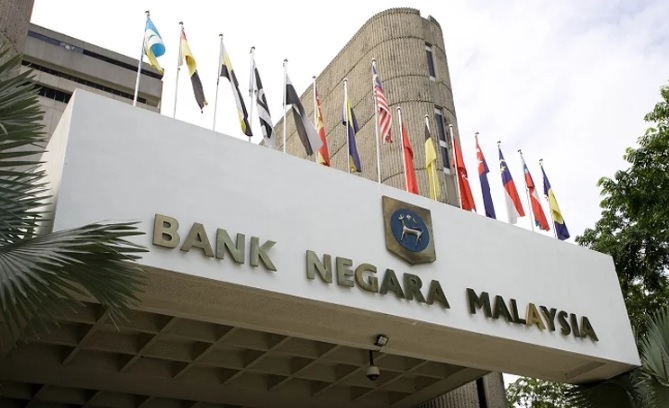 KUALA LUMPUR (July 7): Will the overnight policy rate (OPR) dip below 2%?
Both households and business owners are waiting to see if Bank Negara Malaysia at its Monetary Policy Committee meeting today will trim OPR further to stimulate growth in current economic trying times. Furthermore, lower interest rates will ease the debt burdens on companies and consumers.
While the OPR is already at a low never seen since the Global Financial Crisis in 2009, economists are divided on what BNM will do next.
According to Bloomberg data, seven out of 17 economists are forecasting that BNM will cut OPR by 25 basis points (bps) to 1.75%, while four foreign research firms have said they expect an aggressive slash of the rate to 1.5%. The remaining six research firms are projecting BNM to maintain the OPR at 2%.
So far this year, the central bank has slashed the OPR by 100bps, with the latest cut of 50bps in May. How significant is the marginal benefit of another rate cut?
RHB Research Institute's chief Asean economist Peck Boon Soon, who believes that BNM is likely to keep the OPR for the rest of the year, commented that interest rates are already low enough in stimulating growth so the impact of another rate cut is "unlikely to be significant".
He added that anecdotal evidence suggests that the global economy, including Malaysia, has shown nascent signs of improving, especially in countries where the Covid-19 spread has been contained.
"Our analysts had done a ground check and found that economic activity has since been improving after the relaxation of the MCO (Movement Control Order).
"This, coupled with a large fiscal stimulus being undertaken by the government that would help to prop up economic activity, suggests that the current economic condition may not warrant further rate cuts by the central bank," said Peck.
Nonetheless, if there is a relapse in the global and Malaysian economic activity for the second half of 2020 due to the worsening spread of Covid-19, Peck said that scenario may prompt BNM to ease its monetary policy further to support the economy.
Likewise, OCBC Bank, in a note yesterday, wrote that BNM might opt to hold the rate now "to have a better read on economic momentum and also to preserve room to act in September closer to the end of the loans' moratorium period".
UOB Malaysia senior economist Julia Goh is holding on to her projection that the OPR will remain unchanged at 2%.
She noted that there is a possibility that BNM may opt to lower rates premised on sharper global contraction, worsening global pandemic, and the soft domestic labour market.
However, she highlighted that after three successive rate cuts, the marginal benefit of further rate cuts starts to diminish.
"Based on anecdotal feedback, business owners I have spoken with said it will not spur them to expand, and individuals to undertake any large commitments given the lingering uncertainty.
"If anything, it will help to ease the borrowing and financing repayments particularly once the loan moratorium ends," she added.
Goh believes it would be better for BNM to take a breather and save its policy space given that the uncertainty ahead remains long and windy. "We are seeing signs of recovery, slow as it may be, it's moving in the right direction. The challenge is sustaining the pace of recovery amid lingering pandemic risks," Goh said.
However, MIDF Research economist Mazlina Abdul Rahman is among those who expect BNM to decide on a 25bps rate cut, due to more headwinds on the global front.
"Another 25bps cut would indicate that economic conditions are expected to be worse than during the previous crisis," said Mazlina, adding that the research firm anticipates the economy to contract 2.1% year-on-year in 2020, versus a contraction of 1.5% in 2009.
Since the US' interest rate has been maintained at the low zero to 0.25% level, she believes BNM has ample room to go for another 25bps cut, adding that the low inflation environment would also be conducive for OPR cuts.
Stay safe. Keep updated on the latest news at www.EdgeProp.my