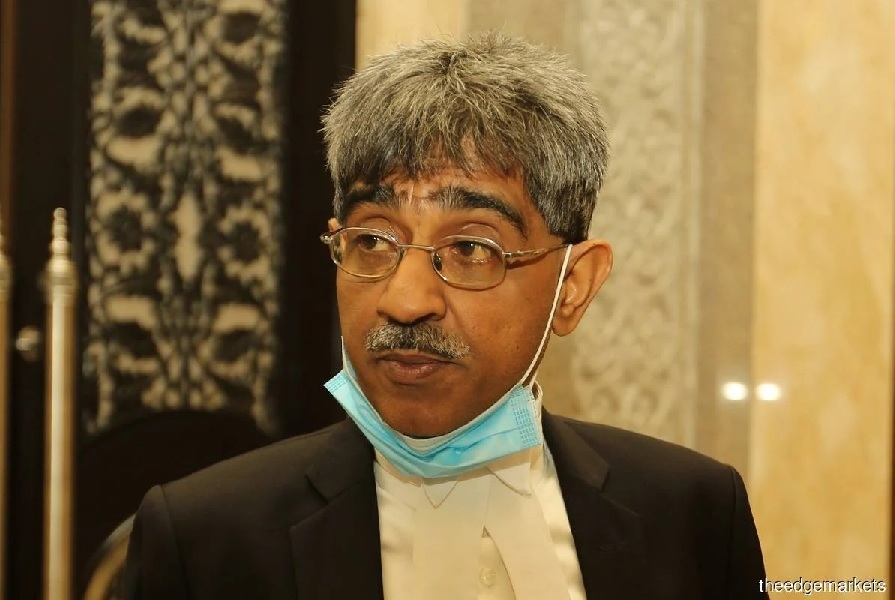 KUALA LUMPUR (July 9): The High Court today fixed Aug 7 to deliver its decision on whether to strike out the lawsuit filed by Tun Dr Mahathir Mohamad and five others against Prime Minister Tan Sri Muhyiddin Yassin over the termination of their memberships in Parti Pribumi Bersatu Malaysia (Bersatu).
Muhyiddin, who is Bersatu president, had applied to strike out the suit on the grounds that it is "frivolous, vexatious, scandalous and an abuse of court process" as former premier Dr Mahathir and the five others have no locus standi.
Besides Muhyiddin, four others were named as defendants in the suit, namely Bersatu secretary-general and Home Minister Datuk Seri Hamzah Zainudin, party organising secretary Captain (Rtd) Muhammad Suhaimi Yahya and Registrar of Societies (RoS) director-general Masyati Abang Ibrahim.
Rosli Dahlan, the lawyer for the defendants, said: "The gist of the argument is that there was no termination by the party of Tun Mahathir or the rest; it was actually their own act [that caused the termination]."
"The arguments have been ventilated, and the judge will hear whether there are any issues because our position is very straightforward — this is a frivolous and vexatious claim, there is no foundation to it and the facts are not in dispute.
"Therefore the striking out must be allowed. They do not have locus standi. When you do not have locus standi, the whole action falls to the ground," Rosli told reporters outside the court.
In their suit, Dr Mahathir and the five others claim that the termination of Dr Mahathir as the chairman of Bersatu was unlawful. The suit also seeks a declaration that Dr Mahathir and the five others are still rightful members of Bersatu and that their posts in the party remain intact.
The five others are disputed Bersatu deputy president Datuk Seri Mukhriz Mahathir, former Bersatu Youth chief Syed Saddiq Syed Abdul Rahman, former education minister Dr Maszlee Malik, Bersatu Supreme Council member Datuk Wira Amiruddin Hamzah and former party secretary-general Datuk Wira Marzuki Yahya.
However, the court was informed today that Syed Saddiq had withdrawn as a plantiff in the action.
"In this suit, Syed Saddiq is no longer a party. So whatever applications earlier filed for and on his behalf are no longer pending for him, they are only pending for the others," Dr Mahathir's lawyer Haniff Khatri Abdulla told reporters.
"But as far as I understand, he is not saying that his termination was proper. He is still maintaining it was improper. But it's just that he doesn't want to do it through the court. That's all.
"What is important is that his decision to withdraw has got no effect on his position whether his termination was lawful or not," the lawyer added.
On Tuesday, Syed Saddiq announced that he would withdraw from the suit, saying he would not delay efforts to dismiss him after his membership was revoked on May 28.
Bersatu declared the memberships of Dr Mahathir, Mukhriz, Syed Saddiq, Dr Maszlee, Amiruddin, and Marzuki void for sitting with the opposition during the May 18 Dewan Rakyat session.
Stay safe. Keep updated on the latest news at www.EdgeProp.my