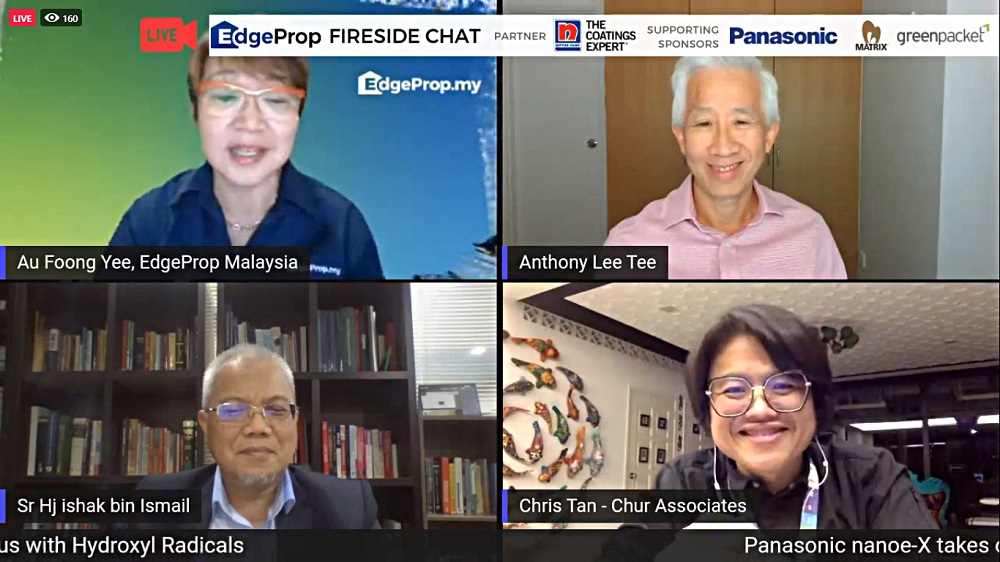 PETALING JAYA (July 9): Since the outbreak of Covid-19, one fundamental change for residential properties is that they have also become a workplace or the office to many people.
Read also
AGM minutes can tell a prospective buyer a lot about a stratified property
Properties designed for easy maintenance aid in value creation, say experts
Ignore frivolous features when buying a property
"As Covid-19 has forced more people to work or do business from home, residential properties have doubled up as commercial space, or even for industrial usage, depending on what you are doing, it could even be a warehouse," offered Chur Associates founder and managing partner Chris Tan during EdgeProp Malaysia's Virtual Fireside Chat titled "Stop! Are you destroying your property value?" held this evening.
Also taking part in Fireside Chat were Architect Centre Sdn Bhd accredited architect and trainer Anthony Lee Tee and the Malaysia Muslim Real Estate Consultants Association (PEHAM) president Ishak Ismail. The FB Live session on EdgeProp Malaysia's Facebook page was moderated by EdgeProp Malaysia editor-in-chief and managing director Au Foong Yee.
To Lee, with working from home being the new norm, the home is now more than what it used to be, hence it has to function well now more than ever. Taking strata properties for example, he said people need to put more emphasis on property management and maintenance post Covid-19.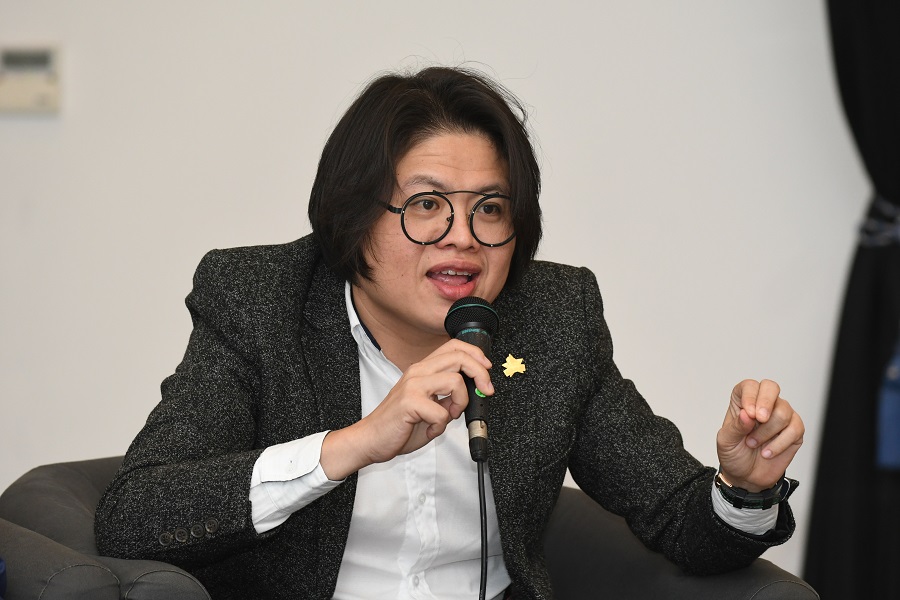 Meanwhile, Tan pointed out that working from home could also change people's perception of a property's value.
"Location, location, location' used to be the catchword of many when choosing to buy a property, and houses close to major infrastructure usually enjoy more demand.
"To me, location has become slightly less relevant after the pandemic. I am not saying that it has become totally not important but proximity now is no longer defined based on physical distance but on digital access.
"Even if the pandemic is over and we are back to normal, it is a normal with more choices because you can now have a choice of working from home for instance," he added.
He opined that the 'old normal' was when people had to travel to work . "Right now, people are working at the best location possible which is in their homes. Location used to weigh so heavily in a property buyer's consideration, but it now weighs lighter," he said, adding that Internet accessibility might become a more important factor to look at.
The virtual fireside chat was organised in partnership with Nippon Paint Malaysia and supporting sponsors Panasonic Malaysia; KipleLive, a wholly owned subsidiary of Green Packet Bhd and Matrix Concepts Holdings Bhd. The event is also supported by The Edge Malaysia.
Stay safe. Keep updated on the latest news at www.EdgeProp.my
Click here for more property stories.
View the Fireside Chat here.
Don't miss the next Fireside Chat on July 16. Register here.
Get the full results of EdgeProp Malaysia's Best Managed & Sustainable Property Awards 2020 here: https://www.edgeprop.my/awards2020
View the virtual awards ceremony here: https://buff.ly/2YFNcVg​
For the full report on the virtual Fireside Chat read the July 17, 2020 issue of Edgeprop.my e-Pub.