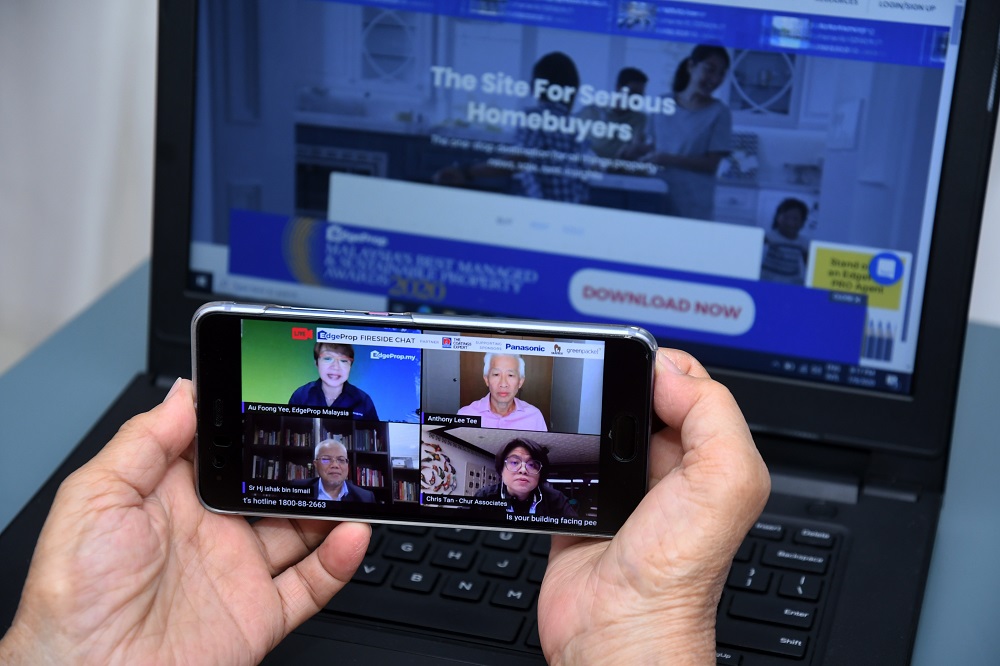 PETALING JAYA (July 9): Choosing a building that was designed for easy maintenance is one of the key attributes of building value in a property investment, according to the panel of experts featured on EdgeProp Malaysia's Virtual Fireside Chat titled "Stop! Are you destroying your property value?" held this evening.
Read also
AGM minutes can tell a prospective buyer a lot about a stratified property
Is your home still considered home following Covid-19?
Ignore frivolous features when buying a property
"Property that was designed not just for its appearance or façade, but that has also taken into consideration easy maintenance in the long term can help sustain and even raise the value of the property," said Architect Center accredited building inspector and trainer Anthony Lee Tee.
He added that for strata residential projects in particular, it is important for the property developer to match a so-called exclusive project with the right target group so that they are able to afford the maintenance of the project in the long run.
"The developer should be telling them (the buyers) it is an exclusive project and it needs that much money to run and upkeep in the future. The developer should match that kind of property to the right target group and manage their expectations," he noted.
On the other hand, Chur Associates founder and managing partner Chris Tan highlighted that while upkeeping one's own unit is important, it is less easy to ensure that the common property is well maintained as other unit owners may not share the same commitment in maintaining the common property.
"The question is, are all your neighbours as committed and responsible as you. However, if you keep your own property better, when you want to sell it, very likely people will choose yours over the others.
"When your unit is better maintained, you will have a higher chance in getting higher value for your property," Tan shared.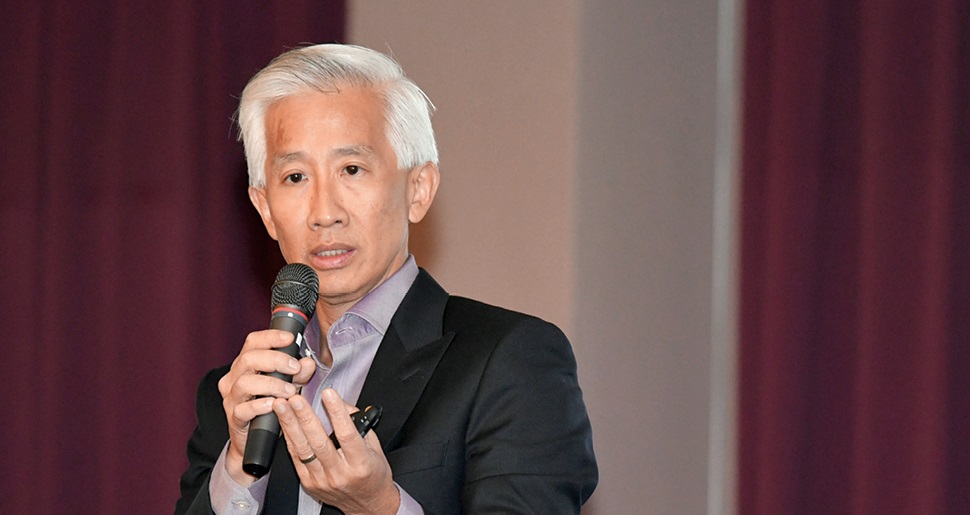 Meanwhile, Malaysia Association of Muslim Real Estate Consultants (PEHAM) president Ishak Ismail points out that a "clean, safe and harmonious" community is what people should look for when buying a strata property.
"If you have a responsible community that manages and maintains the property well, units in that property will have higher market demand. It takes everyone – developer, purchaser, community and the management committee to work together to ensure value appreciation," Ishak concluded.
The Edgeprop Malaysia FB Live session was moderated by EdgeProp.my editor-in-chief and managing director Au Foong Yee.
The Fireside Chat also covered topics such as what to expect in managing a property post Covid-19, what makes a "healthy" building and defining project defects. The panelists also took some questions posted by viewers during the live session
The session was organised by EdgeProp Malaysia with Nippon Paint Malaysia as the partner. The supporting sponsors were Panasonic Malaysia; KipleLive, a wholly-owned subsidiary of Green Packet Bhd and Matrix Concepts Holdings Bhd. It is also supported by The Edge Malaysia.
Some viewers who posted questions during the live session also received copies of the OMG Strata 2.0 Owner's Manual and Guidebook sponsored by EdgeProp Malaysia as well as home inspection vouchers worth RM5,000 each sponsored by Architect Centre.
Stay safe. Keep updated on the latest news at www.EdgeProp.my
Click here for more property stories.
View the Fireside Chat here.
Don't miss the next Fireside Chat on July 16. Register here.
Get the full results of EdgeProp Malaysia's Best Managed & Sustainable Property Awards 2020 here: https://www.edgeprop.my/awards2020
View the virtual awards ceremony here: https://buff.ly/2YFNcVg​
For the full report on the virtual Fireside Chat read the July 17, 2020 issue of Edgeprop.my e-Pub.