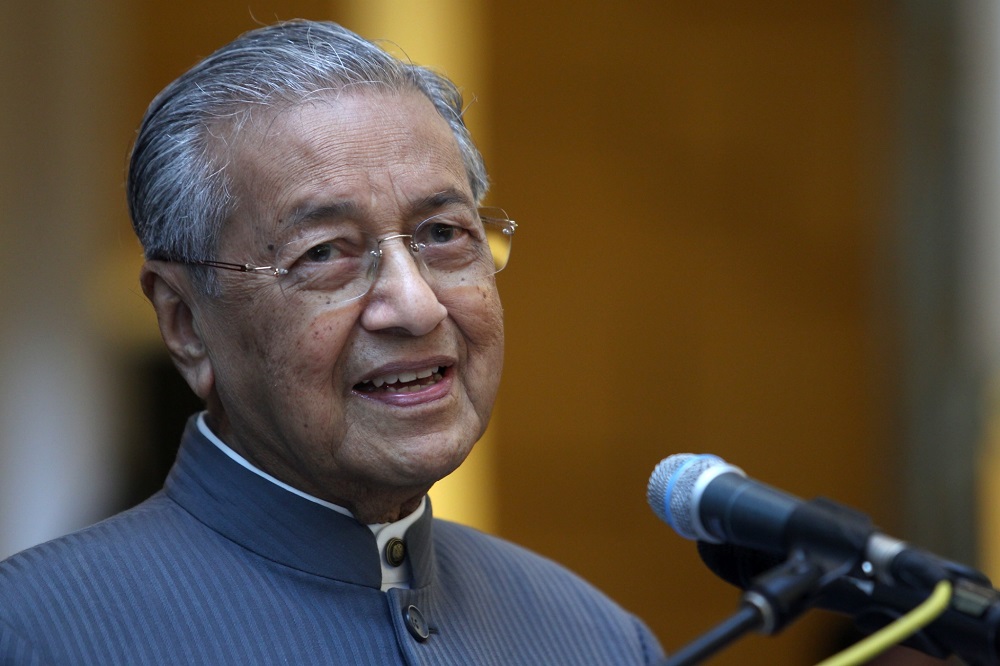 KUALA LUMPUR (July 10): Tun Dr Mahathir Mohamad (pictured) said he, together with five former Parti Pribumi Bersatu Malaysia members aligned with him, will again propose a motion of vote of no confidence against Prime Minister Tan Sri Muhyiddin Yassin at the upcoming second Parliament session that is expected to convene next week.
Dr Mahathir also opposed any attempt to replace the house speaker, he said in a statement with five other former Bersatu members of Parliament today.
The former prime minister said he still stands by his decision to support Parti Warisan Sabah president Datuk Seri Mohd Shafie Apdal as the next prime minister candidate of Malaysia.
Dr Mahathir, in a joint Bersatu statement today, said although the Pakatan Harapan presidential council had named Datuk Seri Anwar Ibrahim as its prime minister candidate, it does not represent the choice of Bersatu or Warisan.
"We still hold on to the suggestion made during a discussion among Warisan, Amanah, and DAP on June 25, 2020," the former prime minister said.
The discussion concluded that Shafie would be named as prime minister candidate, while Anwar and Datuk Seri Mukhriz Mahathir would be named as the first and the second deputy prime ministers.
"My friends at Bersatu and myself had agreed to this suggestion as this would solve the issue of selecting a suitable candidate to get the support and regain the mandate of the people."
However, at the following Pakatan Harapan presidential council meeting on Monday, Dr Mahathir said DAP and Amanah had decided not to endorse the suggestion made earlier.
"For us, nominating Shafie as the next prime minister is a positive step that must be taken. It is not only because we believe that he is able to get the majority support, but also as a step towards enhancing the ties between the Peninsular [Malaysia] and Sabah and Sarawak," he said.
In addition, Dr Mahathir said Bersatu remains committed to standing with Warisan as an independent block.
Stay safe. Keep updated on the latest news at www.EdgeProp.my
Click here for more property stories.
Click here to see residential properties for sale in Sarawak.