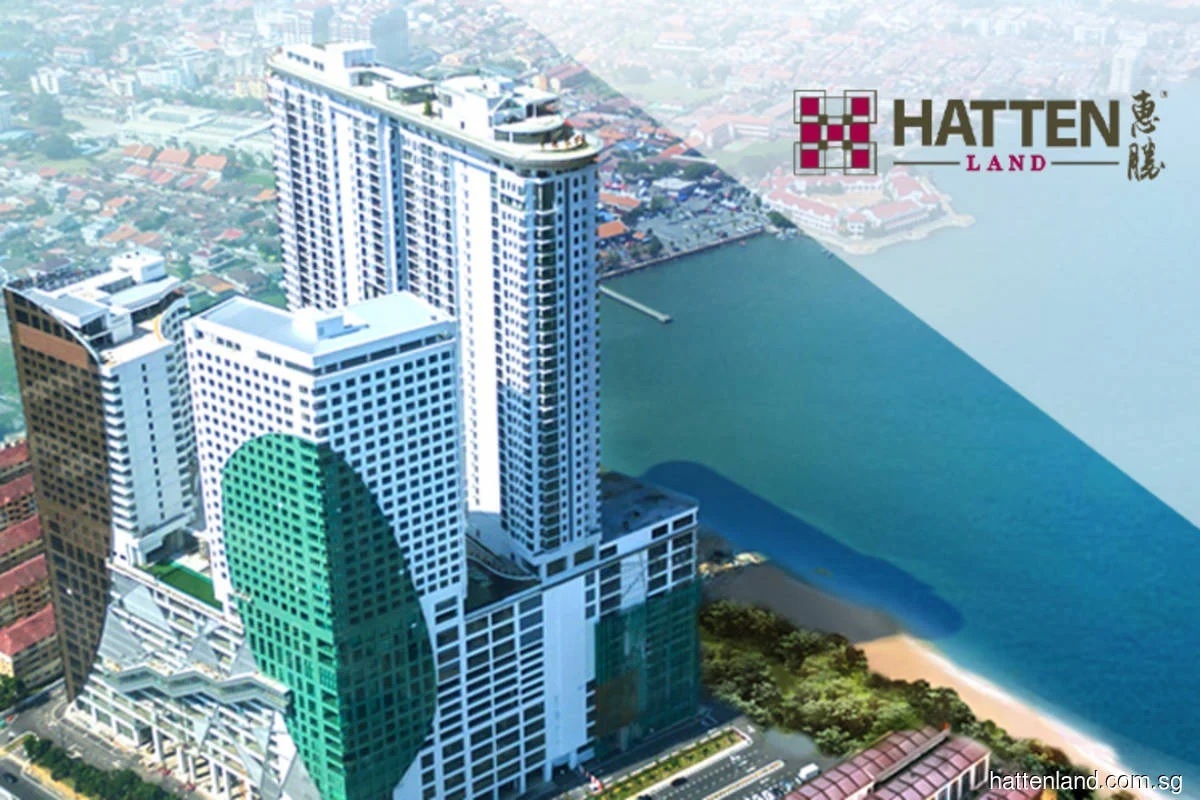 KUALA LUMPUR (July 12): Singapore-based Hatten Land Ltd had on Friday obtained a High Court restraining order for its subsidiaries MDSA Resources Sdn Bhd and MDSA Ventures Sdn Bhd to engage in a restructuring exercise.
According to an announcement made by the company in the Singapore Exchange (SGX), the restraining order and permission to call for the creditors' meetings were granted by the Melaka High Court on Friday.
"The Restraining Order shall commence on July 10, 2020 and shall be in effect for a period of three months, subject to any extension of the moratorium period.
"During the Moratorium Period, MDSA Ventures shall work with its legal counsel to formulate the details of the scheme to be presented to the creditors for their consideration. The Hatten Board will make the relevant update announcement(s) in relation to the foregoing as and when there are material developments on the same," Hatten Land's executive chairman and managing director Datuk Colin Tan June Teng said in the statement to SGX.
The High Court order was made by High Court judicial commissioner Maidzuara Mohammed.
MDSA Ventures and MDSA Resources were represented by Lee Shih and Nathalie Ker of Lim Chee Wee Partnership.
A restraining order is basically a court-ordered moratorium protection. It allows the company to have protection from legal proceedings while the company is pursuing a restructuring under a scheme of arrangement.
The Edge Singapore reported on July 2 that Hatten Land has unveiled various initiatives to strengthen the resiliency of its business following the impact of the Covid-19 pandemic.
This also entailed the strategic restructuring for MDSA Resources and MDSA Ventures, in a bid to strengthen their balance sheet.
The move will also see both companies restructure its legacy contractual obligations to achieve a more sustainable capital structure.
Hatten Land has also implemented initiatives such as salary adjustments and reduction of non-essential expenses to conserve financial resources.
The group's operations in Singapore and Malaysia were heavily affected during the circuit breaker measures and movement control order in both countries.
In Melaka, where the group's portfolio is primarily based at, a significant decline in international and domestic tourist arrivals has affected consumer expenditure, as well as big ticket items such as local properties.
The Business Times (Singapore) also reported last week that Hatten Land's two subsidiaries owe a combined RM605 million (S$196.9 million) to scheme creditors, although the bulk of these debts will be erased as they are owed to group entities.
Stay safe. Keep updated on the latest news at www.EdgeProp.my
Click here for more property stories.
Click here to see residential properties for sale in Melaka.