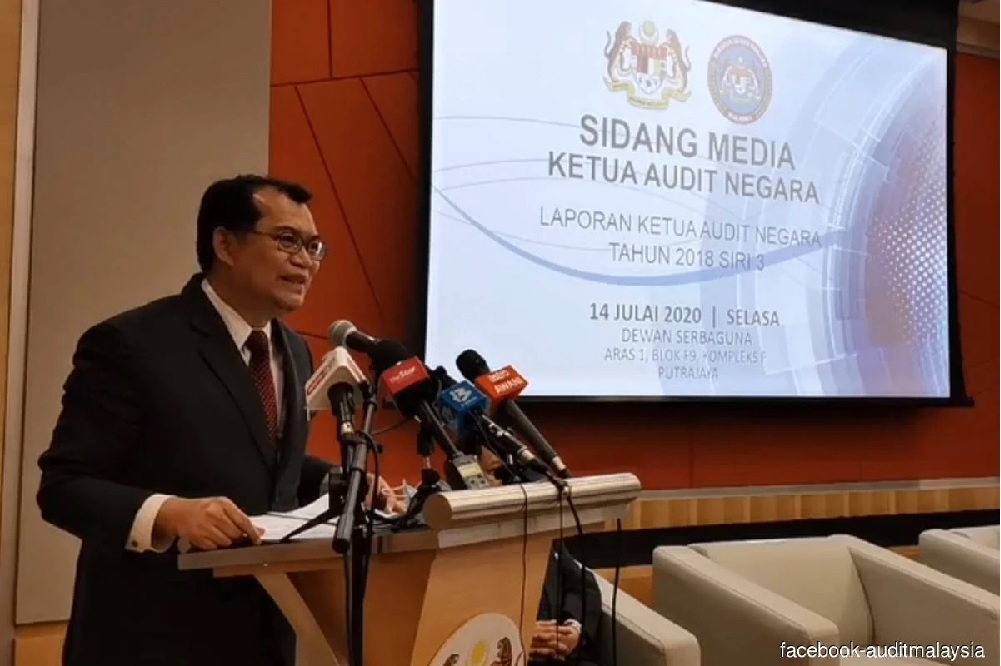 KUALA LUMPUR (July 14): There are some issues of ineffectiveness, weaknesses and non-compliance in managing programmes, projects and activities, according to the Auditor General's report.
As stated in the Auditor General's Report 2018 Series 3 today, Auditor General Datuk Nik Azman Nik Abdul Majid (pictured) said the programmes or even projects do not achieve the targeted outcome and impact.
For the Series 3 report, 12 performance audits worth RM742.476 billion were carried out involving programmes and projects in 10 ministries.
From the total, 10 audit performances involved programmes and activities, one was involved in construction and the other was involved in system or ICT.
The number of audited activities that have been reported to the Auditor General's Report involved the Prime Minister's Office (two activities), Ministry of Finance (two activities), Ministry of Housing and Local Government (two activities), Ministry of Education (two activities), Ministry of Agriculture and Food Industry (one), Ministry of Works (one), while two activities involved the National Security Council together with other ministries.
"To enable actions for improvement taken by the head of department, the National Audit Department has presented 63 recommendations to ministries," said Nik Azman.
Besides the ministries, the National Audit Department also carried out performance audits on 17 programmes or projects involving 22 departments and agencies as well as 13 management audits on state-owned companies.
The Auditor General had presented 122 recommendations for departments and state agencies in order to rectify their weaknesses.
Nik Azman said the 2018 Auditor General Report has three series due to more auditing being carried out this year.
The 2018 Auditor General Report Series 3 was scheduled to be tabled in March, but it was postponed due to the Covid-19 crisis.
Stay safe. Keep updated on the latest news at www.EdgeProp.my