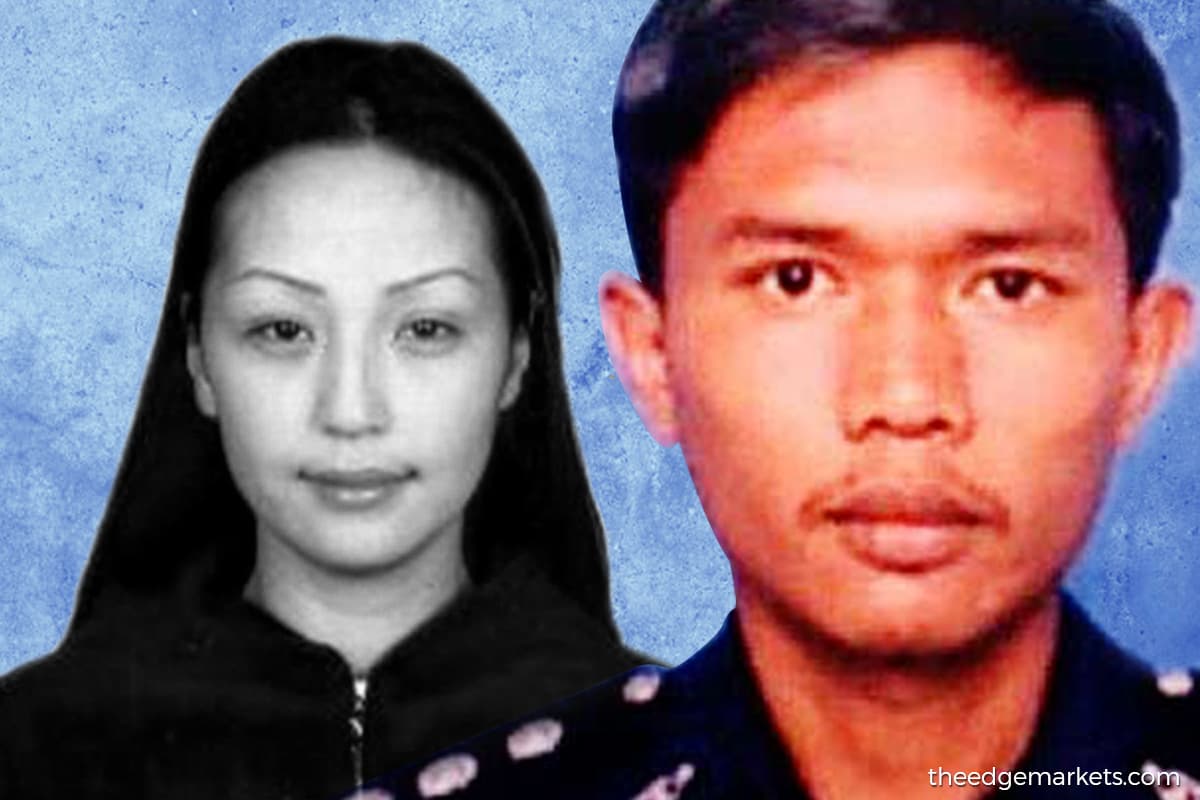 PUTRAJAYA (July 17): The Federal Court here had today fixed Dec 8, 2020 to hear former chief inspector Azilah Hadri's revision application to set aside his conviction and death sentence for the murder of Mongolia national Altantuya Shaariibuu in 2006.
Today, the highest and final appellate court in Malaysia had also fixed Oct 21, 2020 to hear former prime minister Datuk Seri Najib Razak's application to intervene in Azilah's bid to set aside the conviction and death sentence.
Azilah's lawyer Athari Bahardin told theedgemarkets.com that Federal Court deputy registrar Zarifah Zainal Abidin fixed the dates after case management today.
The hearing for Azilah's revision application was initially fixed on April 20, 2020. The date had to be deferred due to Malaysia's movement control order (MCO) to curb the Covid-19 pandemic.
It was reported that Azilah will oppose Najib's bid to intervene in the former's revision application.
It was also reported that the prosecution in the case has indicated it will oppose Azilah's revision application.
According to news reports, Altantuya was shot dead and her body blown up with military-grade plastic explosives at a forest in Puncak Alam, Selangor between 10pm on Oct 18 and 1am on Oct 19, 2006.
It was reported that Azilah, ex-police corporal Sirul Azhar Umar and political analyst Abdul Razak Baginda were initially charged for Altantuya's murder.
However, Abdul Razak was acquitted without his defence called at the High Court, while Azilah and Sirul Azhar were convicted.
Azilah and Sirul Azhar appealed to the Court of Appeal where they were unanimously acquitted. However, following the prosecution's appeal to the Federal Court, the apex court had in January 2015 upheld the High Court's decision to convict them of the murder and sentenced them to death.
Sirul Azhar had left Malaysia for Australia before the January 2015 judgment date and is presently held there.
On Dec 5, 2019, it was reported that Azilah, who is now on death row at the Kajang Prison in Selangor, had filed an application to review the conviction and death sentence under Rule 137 of the Rules of the Federal Court 1995, with an order for a retrial.
Azilah had affirmed a statutory declaration, claiming the order to kill Altantuya came from Najib.
As a result, Najib, had on Dec 17, 2019 instructed his lawyers to intervene in Azilah's bid to set aside the conviction and death sentence.
Stay safe. Keep updated on the latest news at www.EdgeProp.my