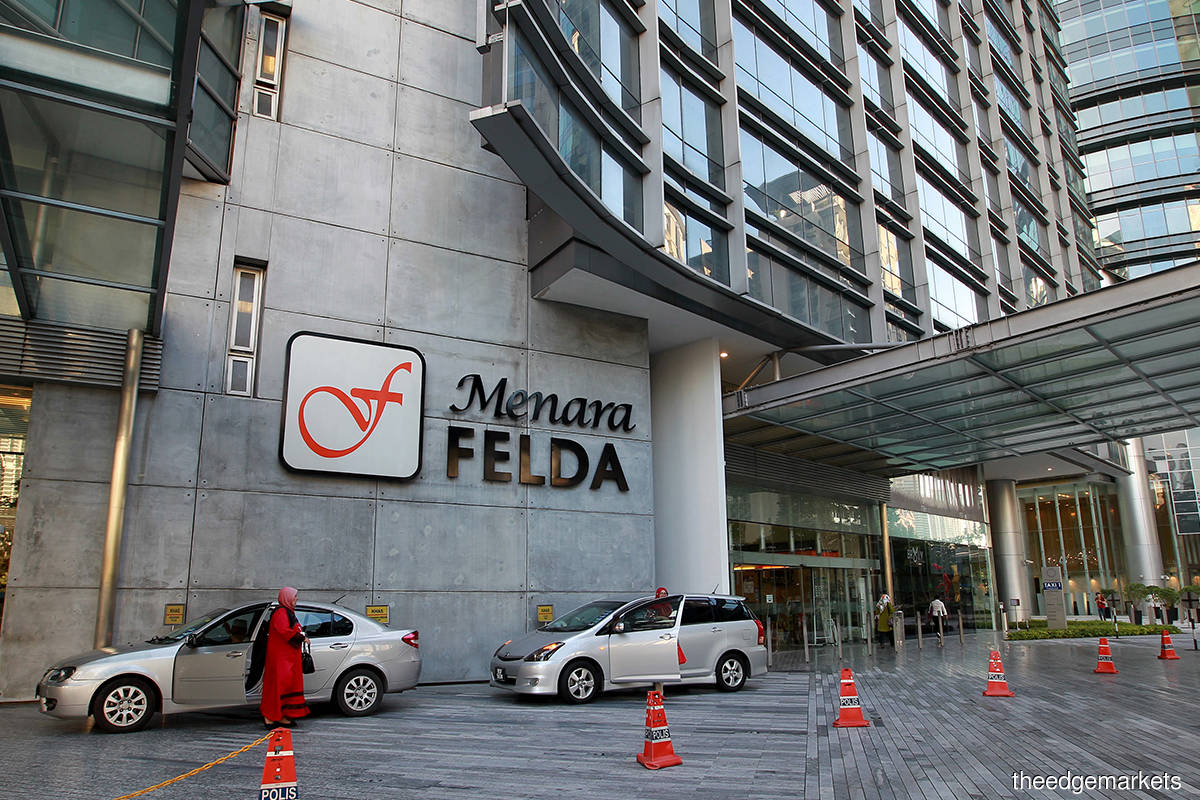 KUALA LUMPUR (July 23): Kuala Lumpur Vertical City (KLVC) master developer Synergy Promenade Sdn Bhd's suit against the Federal Land Development Authority (Felda) and its subsidiary Felda Investment Corp Sdn Bhd (FIC) will go on trial.
This follows the High Court here dismissing Synergy Promenade's application for a summary judgement against the two defendants.
Justice Datuk Azimah Omar said there are triable issues to be heard and it is not proper for a summary judgement to be entered.
Justice Azimah, who made the decision in chambers, also noted that the minister's approval was needed for the project to commence, and hence it is proper that the matter proceeds to trial.
The court also ordered Synergy Promenade to pay RM10,000 costs to Felda and FIC.
She fixed Oct 28 for case management of the case.
Felda and FIC counsel Kumar Kanagasingam as well as Synergy Promenade counsel Amrit Pal Singh confirmed the decision with reporters. Lawyer RK Sharma also appeared for Synergy Promenade with Amrit.
It was previously reported that Synergy Promenade had sought a summary judgement be entered against Felda and FIC on the grounds that the master developer of KLVC signed an agreement with FIC on June 2, 2014, under which it was appointed for the mixed project to be developed on 24 contiguous parcels of land owned by Felda along Jalan Semarak.
However, as of 2019, FIC had only delivered one of the promised parcels.
"In the event any party breaks the agreement, the master developer is entitled to go to court," Datuk Seri Gopal Sri Ram, who also appeared as a counsel for Synergy Promenade, submitted.
Kumar said the minister's approval was not obtained to begin the project.
Synergy Promenade sued Felda and FIC in July 2019, where it was supposed to develop the 24 parcels of land measuring 20.66 acres (8.6ha) owned by Felda.
FIC was required to deliver vacant possession of the land within 30 days of signing the agreement on June 2, 2014, and also ensure that the vacant possession is not revoked by Felda prior to the completion of the project, said Synergy Promenade.
However, the company claimed that in or around January 2016, Felda and FIC merely delivered vacant possession of one parcel of land to the company.
"The company is seeking a decree of specific performance against the defendants requiring them to comply with [the agreement], and also a consequential order directing the defendants to forthwith deliver vacant possession of the aforesaid land [parcels] to the company," read the statement of claim.
Besides this, Felda and FIC had also filed a RM2 billion suit against former chairmen Tan Sri Mohd Isa Abdul Samad and Tan Sri Shahrir Abdul Samad, together with various former Felda directors-general as well as Synergy Promenade, Synergy Promenade KLVC Sdn Bhd and lawyers.
Felda and FIC alleged that these parties had jointly conspired for "the plundering" of Felda and FIC through unlawful means, resulting in the injuring of — and a loss suffered by — both of them.
Stay safe. Keep updated on the latest news at www.EdgeProp.my