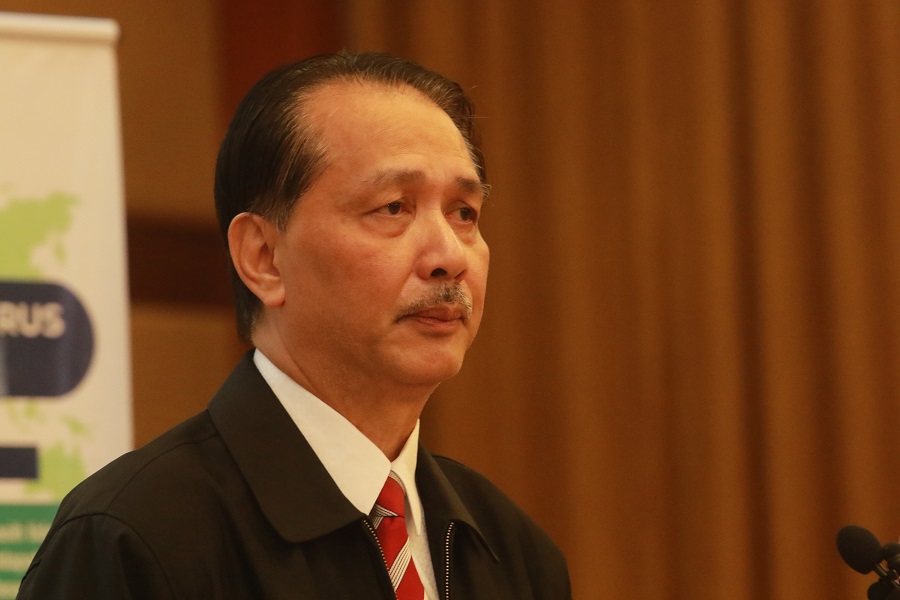 KUALA LUMPUR (July 24): Health director-general Datuk Dr Noor Hisham Abdullah has urged returnees from abroad who are placed under the Home Surveillance Order (HSO) to follow the rules as set in the Covid-19 management guidelines.
This comes after three new locally transmitted Covid-19 clusters — Elsa in Pahang, PUI Al Khobar in Selangor and PUI Ramnad in Kuala Lumpur — were found to be due mainly to imported cases.
In the Elsa cluster, the index case was a foreign shipping crew member (patient No 8,839) who took a plane from the Philippines and transited in South Korea.
According to Noor Hisham, the patient entered Malaysia last Thursday to work. He underwent a Covid-19 screening in the Philippines last Tuesday and the result was negative.
The patient took a flight to Kuantan and stayed overnight at a hotel there before undergoing quarantine after getting permission from the Marine Department.
"Five days later, the patient displayed symptoms and tested positive [for Covid-19] on July 22 and has been admitted to Sultan Haji Ahmad Shah Hospital in Pahang," said Noor Hisham in a statement.
Prior to this, 108 close contacts were screened and three positive cases were detected, involving two foreigners and one Malaysian, while 48 others tested negative and 57 people are awaiting their results.
As for the PUI Ramnad cluster, two Covid-19 cases were found, said Noor Hisham, adding that the index case was a Malaysian who returned from India on July 6 (patient No 8,817).
"The patient was placed under HSO and started to experience symptoms on July 19. HSO screening on the 13th day showed positive results and the patient has been admitted to the Sungai Buloh Hospital.
"So far, 18 people have been screened, comprising six family members [of the index case] and 12 passengers of the plane. From the total, two were found to be positive, 13 tested negative while three others are awaiting results," added Noor Hisham.
In the PUI Al Khobar cluster, the index case was a Malaysian who returned from Saudi Arabia on July 10 (patient No 8,803).
Noor Hisham said the index case was placed under HSO along with five family members who also returned from the same plane.
"The index case started to display symptoms on July 18, and tested positive on July 20.
"Seven family members have been screened, where one positive case was found and six were negative for the virus," he said.
However, investigations and contact-tracing activities are still ongoing including those who travelled on the same plane as the index case.
Noor Hisham reminded the returnees placed under the HSO to wear a face mask, contact the nearest district health office if they have any symptoms, wear wristband throughout the HSO period, and go for a second Covid-19 screening on the 13th day.
Family members of individuals placed under the HSO are advised to always practise social distancing.
Malaysia's new Covid-19 cases jumped to 21, raising the total number of cases in the country to 8,861.
Stay safe. Keep updated on the latest news at www.EdgeProp.my