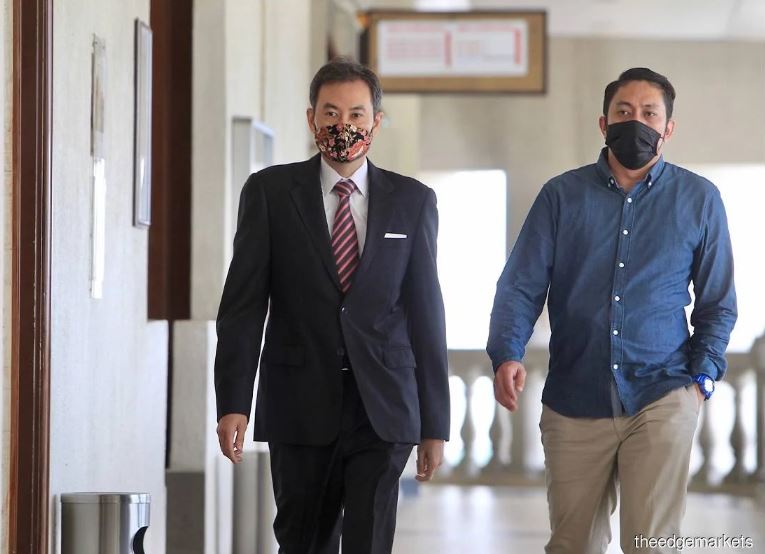 KUALA LUMPUR (Aug 3): Former 1Malaysia Development Bhd (1MDB) chief executive officer Datuk Shahrol Azral Ibrahim Halmi agreed today that the troubled fund's acquisition of an independent power producer (IPP) was a sham deal to deceive the board of directors that benefitted international investment bank Goldman Sachs, fugitive financier Low Taek Jho, and other co-conspirators.
During the cross-examination by defence counsel Wan Aizuddin Wan Mohammed today, Shahrol maintained that he was not aware of the schemes at the material time, but conceded that it was a fraud in hindsight.
Wan Aizuddin: As the CEO of 1MDB, you are responsible to look through all the documents and ensure that they are in order.
Shahrol: I had trusted my officers at the time and if they say it's okay, then I would not question it.
Wan Aizuddin: But you could not just let it go.
Shahrol: I did not let it go. I believe that they were competent enough to do so (check the documents) for me
Wan Aizuddin: Would you agree that the acquisition deal was just a sham to deceive the board of directors?
Shahrol: At the material time, I didn't know. But now, in hindsight, yes
The bulk of the court proceedings this morning centred around 1MDB Energy (Langat) Ltd's purchase of Mastika Lagenda Sdn Bhd, which held a 75% stake in Genting Sanyen Power Sdn Bhd, which owns the Genting Sanyen Kuala Langat Power Station.
For the acquisition, 1MDB raised funds by borrowing more money to buy Mastika Lagenda at RM2.75 billion.
The acquisition was executed not long after 1MDB acquired Tanjong Energy Holdings Sdn Bhd, which also owns several energy assets, for RM10.64 billion.
Throughout the cross-examination this morning, Wan Aizuddin kept alluding that Shahrol may have been in cahoots with the schemes and received kickbacks from Goldman Sachs, to which the former CEO disagreed.
Wan Aizuddin also pointed out that there was no written approval by the board of directors to allow 1MDB to proceed with the acquisition deals.
Shahrol, however, defended himself by saying that the board gave him blanket approval to acquire energy assets for 1MDB.
In the 1MDB-Tanore trial, Najib is facing four counts of abuse of power for using his position as prime minister, finance minister and 1MDB board of advisers chairman to receive gratification worth RM2.28 billion and 21 counts of money laundering involving over RM4.3 billion.
Stay safe. Keep updated on the latest news at www.EdgeProp.my
Click here for more property stories