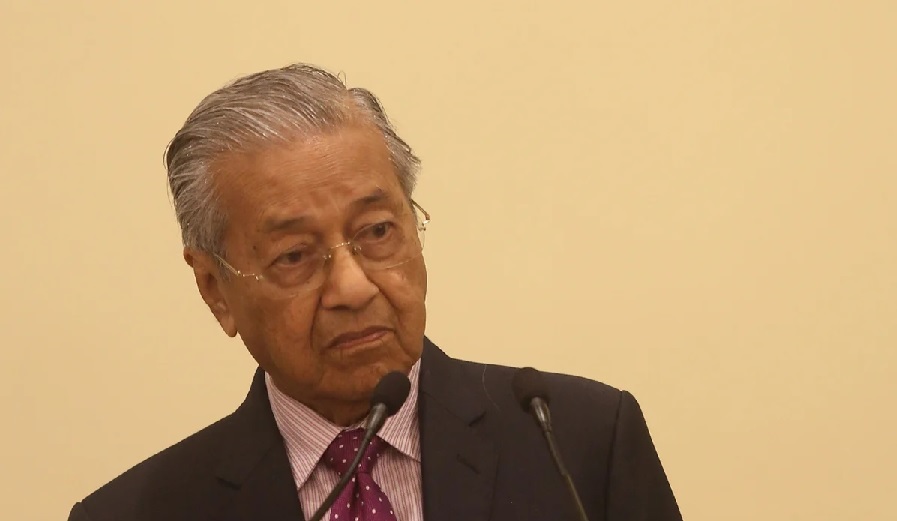 KUALA LUMPUR (Aug 7): Tun Dr Mahathir Mohamad (pictured) wants to form a new political party, as Parti Pribumi Bersatu Malaysia (Bersatu), which he co-founded, has been "hijacked" by its president Tan Sri Muhyiddin Yassin, said the former Bersatu chairman.
The new party, he said, will not be tied to any coalitions such as Pakatan Harapan or Perikatan Nasional.
"Bersatu, which we established to topple the kleptocratic government under [Datuk Seri] Najib Nazak, has been hijacked by Bersatu president (Tan Sri Muhyiddin Yassin).
"Now, the hijacked party has changed its course from fighting against and dismantling the kleptocratic government to collaborating with and reviving it," he said in a media statement today.
According to Mahathir, the new party will champion the struggles of the Malays and Pribumi, citing existing parties with similar causes having failed to play the role, no thanks to those who are "power hungry".
"This is because the Malay and Pribumi-based parties that exist today have [wrongly entrusted] the dignity of the race, religion and the party's directions with those who are crazy for power.
"In their obsession of wanting to remain in power, they fight only to safeguard the interests of the elitists in a bid to garner their support to ensure that they remain in power," he said.
Mahathir said the new party would enable members of the Bersatu faction "loyal to the party's original struggle" to participate in the 15th General Election.
The move is crucial, he said, as these individuals have been sidelined by the current Bersatu leadership, which will not nominate them for the polls.
"To continue with fighting for our original cause, we have to free ourselves or become members of a new party. Our struggle is driven by our spirit [to fight], not money.
"The party will be inclusive and moderate. It will show other races that the Malays are not traitors, have principles and always keep their promises and do not reject sincere cooperation [with other races]. We will ensure that other races will be protected and get a fair treatment," he added.
Stay safe. Keep updated on the latest news at www.EdgeProp.my