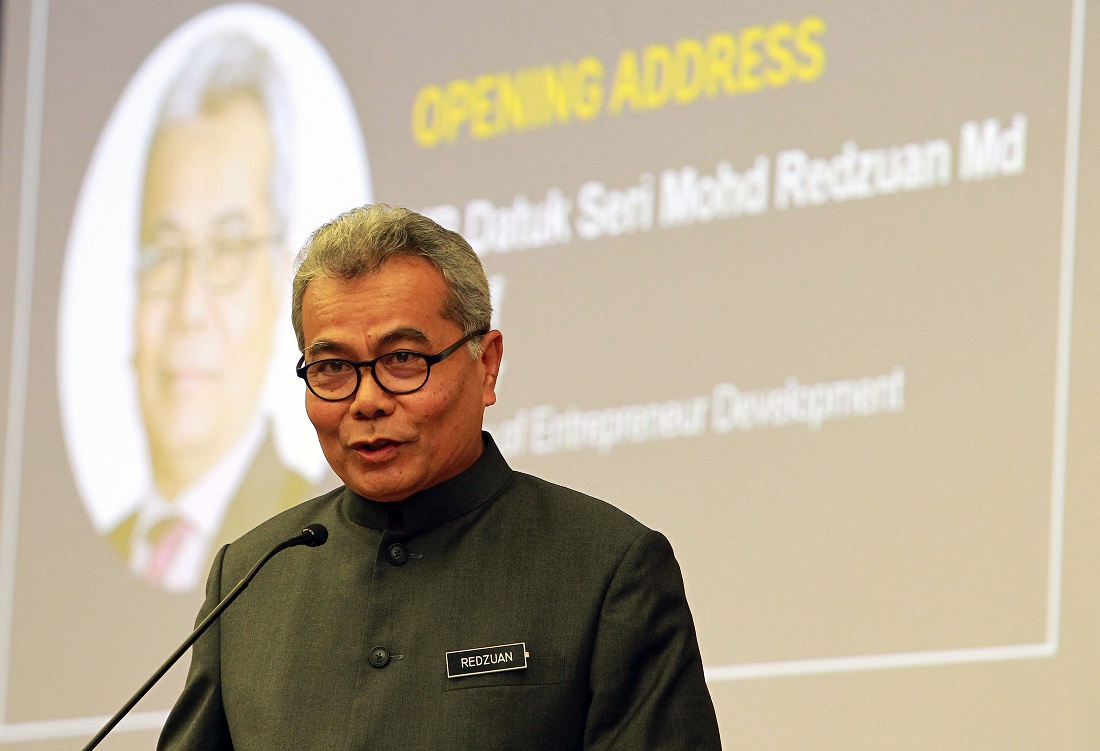 KUALA LUMPUR (Aug 10): Parti Pribumi Bersatu Malaysia (Bersatu) may consider abolishing the position of chairman in a bid to strengthen the Malay-based party, said Bersatu Supreme Council member Datuk Seri Mohd Redzuan Md Yusof.
He was asked to comment on former Bersatu chairman Tun Dr Mahathir Mohamad's plan to form a new political party as announced last Friday.
"Bersatu was founded by party president Tan Sri Muhyiddin Yassin. Dr Mahathir, at that time, was invited [into Bersatu] as a member and he wanted to be the adviser," Mohd Redzuan told a press conference after the Parliament morning session here today.
"It was the courtesy of the Supreme Council leadership, including myself as one of the party co-founders, to make way for a [former] statesman [such as Dr Mahathir] to join the party as its chairman, a position which was then included in the party's constitution.
"But we knew that this was going to be a problem ⁠— when you have two captains on one ship ⁠— this is what we're facing [today]. This is what we need to explain to the grassroots. God willing, in the future, if we need to amend the constitution on the basis of wanting to strengthen the party, we will do so in a special general meeting or any meeting for that matter," he added.
Dr Mahathir, in a media statement last week, said he needs to form a new Malay and Pribumi-based party after Bersatu was "hijacked" by Muhyiddin.
The new party, he said, will not be tied to any coalitions such as Pakatan Harapan or Perikatan Nasional.
"Bersatu, which we established to topple the kleptocratic government under [former prime minister Datuk Seri] Najib Nazak, has been hijacked by Bersatu president [Muhyiddin]. Now, the hijacked party has changed its course from fighting against and dismantling the kleptocratic government to collaborating with and reviving it," Dr Mahathir said in the statement.
Stay safe. Keep updated on the latest news at www.EdgeProp.my