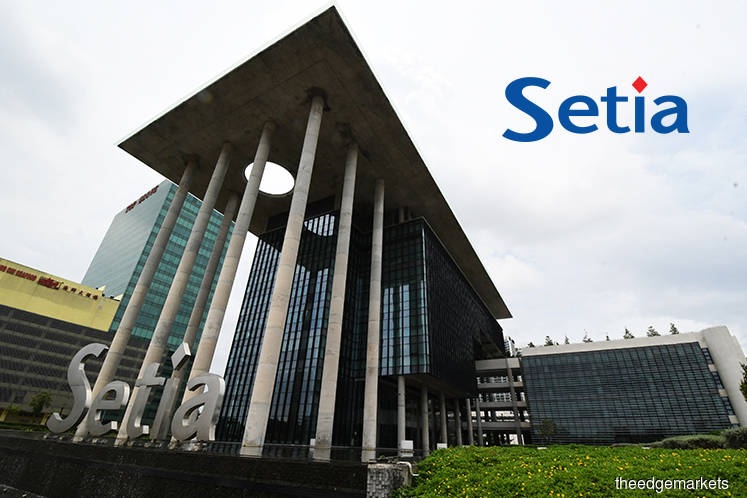 KUALA LUMPUR (Aug 13): S P Setia Bhd has achieved RM875 million in sales for the first half-year ended 30 June 2020, with local projects contributing RM702 million, the company announced.
In a media statement today, the company said local projects had contributed 80% of the total sales while the remaining RM173 million or approximately 20% were contributed largely by international projects such as UNO Melbourne, Sapphire by the Gardens and Marque Residences in Australia as well as Daintree Residence in Singapore.
On the local front, sales came mainly from the Central region with RM502 million, aided by RM127 million contribution from the Southern region while the Northern region contributed another RM73 million. The total sales secured were also complemented by the concerted effort in clearing inventories where RM179 million were monetised during this period.
"In addition to the sales secured, as at July 2020, the group had also secured bookings of RM1.42 billion. The main focus will now be on the swift conversion of these bookings into sales," said S P Setia president and CEO Datuk Khor Chap Jen.
Meanwhile, the group also recorded a revenue of RM1.03 billion and loss before tax of RM58.3 million for 1H2020. The loss was largely due to a one-off impairment of RM145.9 million on completed inventories.
"Since the Movement Control Order and subsequent Recovery Movement Control Order were imposed to contain the Covid-19 pandemic, activity in terms of new launches and transactions has generally been slower in the residential market. More emphasis was placed on the clearing of inventories and the careful rationalisation of launches," Khor shared.
In order to provide additional policy stimulus to accelerate the pace of the economy, Bank Negara Malaysia has further reduced the Overnight Policy Rate (OPR) to a historic low rate of 1.75% in July 2020. With the lower OPR, buyers would have lower barriers to financing and owning properties with good location, therein incentivising residential purchases.
"As the purchase of property is a relatively safe and sound investment in the medium to longer term, and coupled with several initiatives lined up under the National Economy Recovery Plan (PENJANA) 2020 to rejuvenate the economy by the government, end-users' and investors' interests may emerge.
"Looking ahead, the group expects to pick up and ride on the momentum of the increase in real estate activities spurred by PENJANA initiatives. The group continues to perform resiliently in this current financial year backed by an unbilled sales totalling RM9.68 billion which will tide the group over for the next two years," Khor noted.
S P Setia is currently anchored by 48 on-going projects and an effective remaining landbank of 8,711 acres with gross development value of RM139.4 billion as at 30 June 2020.
EdgeProp Malaysia Virtual Property Expo 2020 (VPEX 2020) is happening now! Find out more exclusive projects and exciting deals here
Stay safe. Keep updated on the latest news at www.EdgeProp.my